Sharon Stone counter-sues former nanny over loan claim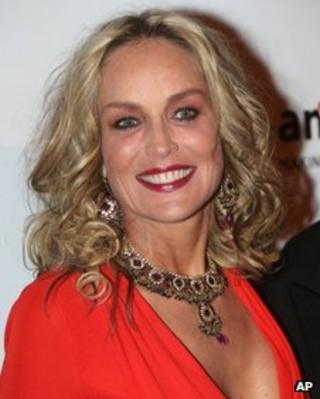 Sharon Stone has launched a counter-legal claim against her former nanny, who is suing the actress for wrongful dismissal amid allegations of racism.
Ms Stone claims Erlinda Elemen owes $9,500 (£6,200) of a $12,500 (£8,100) loan she gave her in 2010.
Ms Elemen, sacked from her position as a live-in nanny to the Basic Instinct star's three children in 2011, claims she was abused because she is Filipino.
Ms Stone denies the allegations, which her publicist described as "absurd".
The action alleges Ms Elemen, who worked for Ms Stone for more than four years, was repeatedly mocked for her accent and her religious beliefs.
The 55-year-old actress tried to have the case thrown out, but a judge ruled her former employee had provided enough evidence to support the charges of harassment, failure to prevent harassment, retaliation and wrongful dismissal.
Ms Elemen claims Ms Stone told her not to speak in front of her children so they would not "talk like you" and banned her from reading the Bible inside the actress's house.
The Hollywood star's lawyer Daniel Gutenplan said: "All we have is that Ms Stone made comments about Filipino food, Filipino accents."
Ms Elemen, who was hired in October 2006 and was promoted to live-in nanny two years later, claims she was dismissed in February 2011 because Ms Stone found out she had been paid overtime when travelling with the children and on holidays.
The actress claims Ms Elemen repaid $3,000 (£2,000) of the $12,500 loan between August 2010 and January 2011, but stopped repayments after her dismissal.
The case against Ms Stone is set for 30 July.