Unseen art shows the 'real' LS Lowry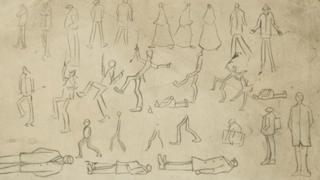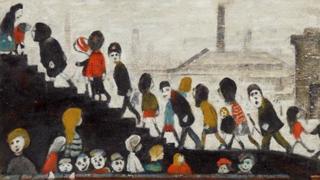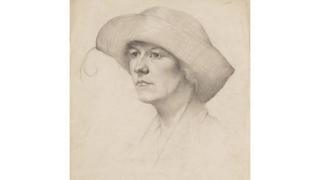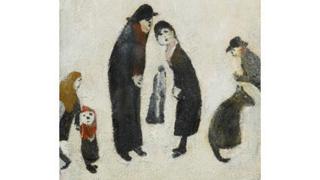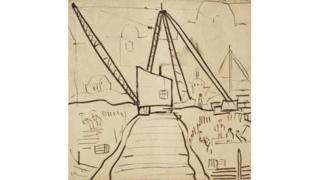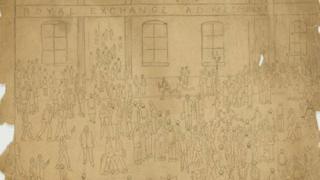 More than 100 previously unseen drawings, oil sketches and paintings by LS Lowry are to go on show in Salford.
The exhibition traces how the artist developed his distinctive style and reveals the extent of his fixation with drawing erotic figures in later life.
Titled Unseen Lowry, the exhibition opens at The Lowry gallery on 22 June.
The Lowry's Michael Simpson said: "The works provide a unique insight into the breadth of Lowry's work but also the hidden depths to him as a character."
The Salford exhibition will coincide with LS Lowry's first major London exhibition for more than three decades, which takes place at Tate Britain.
The pieces on show in Salford include around a dozen "mannequin" figures - drawings of young women in tight corsets and high heels.
"He always described himself as a simple man - that's become almost legend," said Mr Simpson, the Lowry's head of visual art.
"But actually what these works help demonstrate is that he was anything but. He was a very complex man with complex emotions and had a darker side to him as well.
"I was surprised at the obsessional nature, the dark nature of some of the later drawings. There's a sexualised undertone to those works.
"Before, people thought there were maybe one or two but the exhibition has really quite a few, and shows that it became quite an obsession for him in his very last years."
The works were found in Lowry's studio after his death in 1976 and then put into storage.
'Good draughtsman'
While Tate Britain is showing his most famous industrial scenes, many of the Lowry's exhibits are art school sketches, preparatory drawings or visual aid memoires he made on scraps of paper while walking the streets of Salford and Manchester.
"To this day, there are still a lot of people who assume that he never went to art school," Mr Simpson said.
"But actually he studied extensively at art school and here we have the life drawings that came out of his student years. They show that actually he was a very, very good draughtsman.
"The rest of the exhibition shows the journey in terms of his approach to drawing a figure - how it changes from that very formal Edwardian style, right through to him developing his own very individual style of figure painting.
"Also in the exhibition are some very desolate drawings and oil sketches that show that he's someone who wrestled with depression and loneliness."
The collection is believed to be the last set of Lowry's creations that have not yet been exhibited, Mr Simpson added.