Channel 5 revamps evening news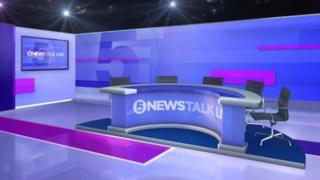 Channel 5 is to revamp its daily 18:30 news programme to focus on debate and discussion about the day's top stories.
The broadcaster said its 17:00 bulletin would become the main news round-up.
The later programme, to be titled Newstalk Live, will be dedicated to "live debates between informative and opinionated guests about the news agenda's biggest talking points".
Emma Crosby will continue to present the programme, which will have a new set for the relaunch on 8 July.
Channel 5 News editor Geoff Hill said it would become "the only dedicated news debate show in primetime".
"Our flagship 17:00 programme continues to offer viewers something unique as it's the first terrestrial tea-time bulletin of the day," he said.
"Now it will be complemented by a different proposition at 18:30 that will be both engaging and informative."