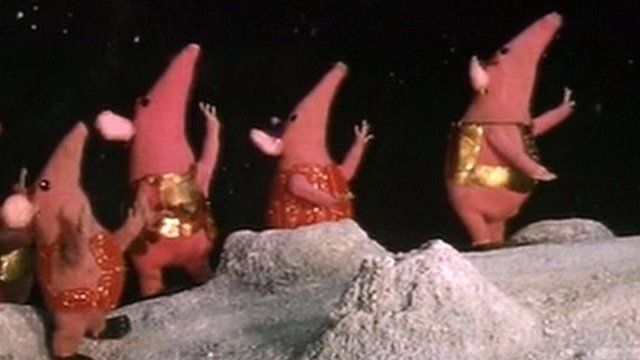 The Clangers to make TV return in 2015
15 October 2013 Last updated at 15:46 BST
The popular 1970s children's show, the Clangers, is making a comeback to TV screens, with a new series in production for CBeebies in 2015.
It aims to stay faithful to its original style, complete with knitted Clanger characters, and will retain memorable characters such as the Soup Dragon and the Iron Chicken.
Daniela Relph reports.