The Princess Bride to be adapted for the stage by Disney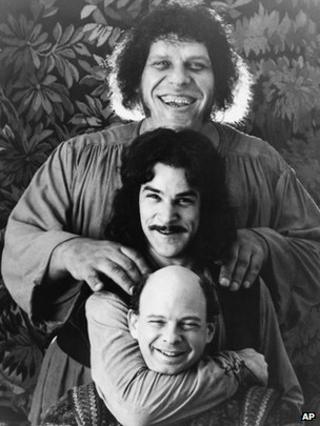 Cult hit film The Princess Bride is to be adapted for the stage by Disney Theatrical Productions, according to Variety.
A decision has not yet been reached on whether the comic fantasy-romance will be a play or a musical.
The film, directed by Rob Reiner, was based on William Goldman's book and the cast included Cary Elwes, Robin Wright, Mandy Patinkin and Billy Crystal.
Walt Disney Studios chairman Alan Horn was behind the deal, Variety said.
Disney has already successfully adapted The Lion King for the stage and it celebrated its 5,000th stage performance in London's West End in 2011.
The Princess Bride is one of several films being developed for the stage with Disney, including Shakespeare in Love, Alice in Wonderland, Dumbo and Freaky Friday, Variety added.
It said that Disney's stage version of Aladdin recently began a preview run in Toronto, Canada prior to travelling to Broadway in the spring.