BBC paid bonuses for failed £100m IT project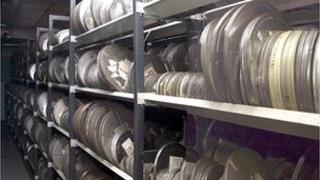 BBC bosses in charge of its failed digital media project were paid bonuses totalling £18,000, it has emerged.
The project, which intended to digitise the BBC's archives and eradicate the use of video tapes, collapsed earlier this year at a cost of almost £100m.
A report published on Wednesday said the BBC should have realised the scheme was set to fail two years before.
A Freedom of Information (FOI) request has now revealed bonuses were paid during the project's troubled lifespan.
It showed £18,000 in performance-related benefits was paid to an unspecified number of directors and senior managers involved in Digital Media Initiative (DMI) between 2008 and May this year.
A BBC spokesman said: "These payments related to bonuses paid very early on in the project in 2008. No other bonus payments were made."
The FOI request also revealed only one executive had been disciplined as a result of the project's collapse.
That was former Yahoo! vice president John Linwood, who was suspended from his £287,800-a-year role as chief technology officer in May.
'Got it wrong'
On Wednesday the BBC Trust published the findings of a 54-page report by Pricewaterhousecoopers (PwC) into the failed technology project, which was axed in May to stop "throwing good money after bad".
It said a failure of governance and management oversight was to blame, noting senior executives did not have a "sufficient grasp" of the technology to sufficiently monitor its progress.
As a result, "it took the BBC too long to realise that the project was unlikely to deliver its objectives," PwC said in a statement.
The BBC Trust, which commissioned the report, has welcomed its findings.
Dominic Coles, the BBC's director of operations, acknowledged its findings and admitted the corporation had "got this one wrong".
"We know it is vital to spot problems early, which is why we have overhauled how these projects are run to ensure this doesn't happen again," he said.
Following the publication of the report, MPs on the Public Accounts Committee - who have recently been critical of the BBC's governance and handling of executive pay-offs - will be looking into the DMI project next year.