Toby Kebbell linked to Fantastic Four role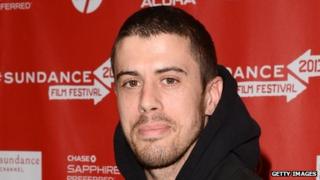 British actor Toby Kebbell is said to be in talks to play villainous Doctor Doom in a new Fantastic Four film.
According to Variety, the 31-year-old will line up against fellow Englishman Jamie Bell in the 2015 release, which will revive the Marvel Comics superhero quartet last seen on screen in 2007.
House of Cards' Kate Mara, Divergent actor Miles Teller and Michael B Jordan round out the confirmed cast members.
Kebbell was seen last year in BBC One legal drama The Escape Artist.
He previously appeared in 2010's Prince of Persia film and will feature later this year in Dawn of the Planet of the Apes as its computer-generated chimpanzee antagonist Koba.
Doctor Doom, the Fantastic Four's arch-enemy, was played by Julian McMahon in the 2005 Fantastic Four film and its 2007 follow-up, Rise of the Silver Surfer.
Those films starred Ioan Gruffudd as 'Mr Fantastic', Jessica Alba as 'Invisible Woman' Sue Storm, Michael Chiklis as 'The Thing' and Captain America's Chris Evans as the 'Human Torch'.
Teller, Mara, Bell and Jordan will play those roles respectively in the latest entry in the franchise, which will 'reboot' the property by recreating the 'origin stories' of the characters.
A similar tactic will be used in Gotham, a Batman spin-off TV series revolving around the early lives of the Caped Crusader and the various villains from the DC Comic series.
Teenage actor David Mazouz will play the young Bruce Wayne, Sean Pertwee his butler Alfred Pennyworth and Ben McKenzie the future Commissioner James Gordon.
According to Variety, the Warner Brothers TV project has also cast an actor to play the younger version of the villain known in later life as the Riddler.
Cory Michael Smith will play Edward Nygma in the planned TV series, a role previously played on television by Frank Gorshin and by Jim Carrey in 1995 film Batman Forever.