BBC Trust to examine star salaries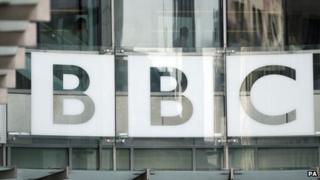 The BBC Trust is to conduct a review of BBC presenter and performer pay - the first in five years.
The corporation has reduced its talent pay bill by 13% since the last review on star pay in 2008-09.
The Trust will examine whether measures taken since have resulted in value for money and if more money can be saved.
According to last year's BBC annual report, 250 performers and presenters earned more than £100,000, including 14 with salaries between £500,000 - £5m.
The BBC's governing body said it would also look at how the corporation recruits and develops its presenters and performers and examine how BBC pay compares with its competitors in the wider market.
The trust added it would outline more detail of its examination shortly with the review beginning later this spring.
A spokeswoman for the BBC said: "We know that our audiences expect the best talent to appear on the BBC.
"This review will be an opportunity to re-examine the market to make sure that we continue to attract and retain quality on-air talent whilst ensuring value for money for licence fee payers."
The BBC has previously received criticism over the amount it pays its on-air talent and had argued salaries had to remain competitive to avoid stars being poached by commercial rivals.
Former BBC Breakfast host Susanna Reid is the latest presenter to defect to ITV to front its revamped breakfast offering in a deal reportedly worth £1m.
Other BBC talent lured away by rivals in recent years include Christine Bleakley, Adrian Chiles and Alesha Dixon.