Twilight director Bill Condon to direct Beauty and the Beast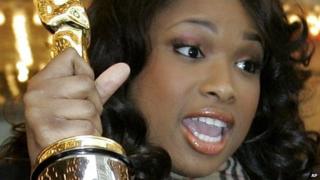 Disney is pushing ahead with turning some of its most popular animated films into live action, this time with Beauty and the Beast.
Twilight director Bill Condon has been put in charge of bringing the fairytale to life, according to Variety.
Angelina Jolie's turn as the wicked queen in Maleficent from Sleeping Beauty has proved a huge success, taking $70m in opening week in the US.
Disney has adaptations of The Jungle Book and Cinderella in production.
The animated Beauty and the Beast was released in 1991 and was hugely successful at the cinema as well as through merchandising, with its star, Belle, becoming one of the stable of Disney Princesses.
The live action version has been in development for a while, with Doctor Who and This Life writer Joe Ahearne initially attached to write.
Evan Spiliotopoulos is now writing the script for Beauty and the Beast, having penned a number of animated films including The Jungle Book 2 and Tinkerbell and the Lost Treasure.
Bill Condon directed the final two Twilight films, Breaking Dawn Parts 1&2. He also directed Dreamgirls and won an Oscar for the screenplay for 1999's Gods and Monsters.
Catherine Hardwicke, who launched the Twilight film franchise, directed Red Riding Hood, a live action take on Little Red Hood starring Amanda Seyfried.
Beauty and the Beast was given a sinister twist in 2013 with Beastly, which saw the story transferred to a New York high school.