BBC and Channel 4 shed TV viewers in 25-34 group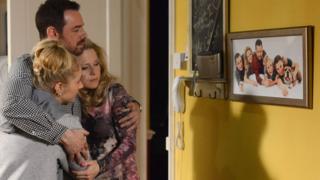 The BBC and Channel 4 have shed 12% of their viewers in the 25-34 age range over the three-year period from 2010-2013.
That is compared to an average loss of 7% amongst other broadcasters, the i newspaper has reported.
However, the paper's figures, from the Broadcasters' Audience Research Board (Barb), did not include viewers using tablets or mobile devices.
The BBC said mobiles and tablets made up 45% of iPlayer requests in April.
A statement from the corporation said: "The BBC is committed to all audiences and while across our portfolio we have the highest share of young viewers - and iPlayer is the UK's leading on-demand service - we are working hard to ensure we keep innovating in this area."
In April, BBC iPlayer requests over all platforms hit 268 million - up 4% year-on-year, with nearly 40% of those requests coming from the 25-34 age group.
The figures also show a 10% increase in iPlayer requests for tablets since last year.
'Unique appeal'
According to Barb figures, ITV saw its audience of 25-34 year olds drop by 3% in the period 2010 - 2013.
The figures also appear to show that Channel 4 lost 19% of its youngest television audience of 16-24 year olds.
However, a Channel 4 spokesperson said: "Over 2014 our share of young 16-34 viewers is up +1% year-on-year - with our young-skewing channel E4 enjoying a record start to the year, up 5%.
"Channel 4 continues to have unique appeal with a young audience and in the last three years over half of all the UK's 16-24 year olds have registered with [our website] as part of our viewer engagement strategy."
It also said requests to its 4oD video-on-demand service had risen by 20% in the first quarter of 2014, compared with the same period in 2013.
Barb does not currently measure viewing on mobile and tablets but is understood to be in the process of developing a new system which will capture total viewing consumption.