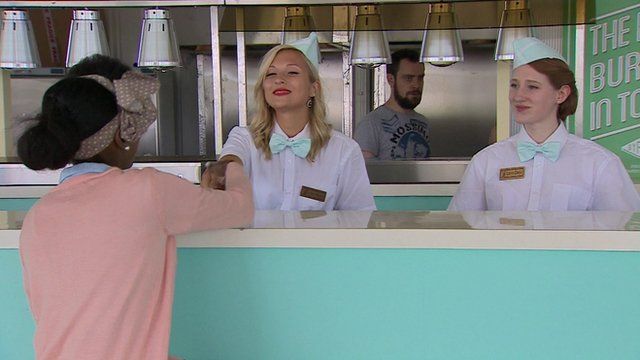 Is immersive cinema the future?
1 August 2014 Last updated at 00:17 BST
Secret Cinema built elaborate sets featuring replicas of buildings from the 1985 film Back to the Future for its special screenings in east London.
Immersive entertainment experiences are proving popular with cinema and theatre audiences alike.
Newsnight's Jim Reed reports.