Bill Murray joins Jungle Book cast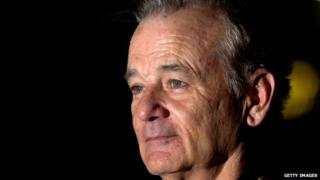 US actor Bill Murray is to voice Baloo the Bear in Disney's new version of The Jungle Book.
He joins previously announced cast members including Christopher Walken, Scarlett Johansson and Idris Elba.
Walken will play King Louis, while Johansson will voice the snake Kaa. Sir Ben Kingsley will play the protective black panther Bagheera.
The 3D film will be released on 9 October 2015 and will be a combination of live action and animation.
Other actors on board include Lupita Nyong'o as Raksha, Idris Elba as Shere Khan and Giancarlo Esposito as Akela.
Newcomer Neel Sethi will play Mowgli and Jon Favreau, behind Iron Man and Iron Man 2, is directing.
Rudyard Kipling's The Jungle Book was popularised in Disney's animated 1967 cartoon of the same name, which included the famous song, The Bare Necessities.
Kipling's original stories were published in 1894.
But the Disney re-version is not the only film based on the book that is currently in production.
Warner Bros will release its live action take on The Jungle Book a year later, in October 2016, titled Jungle Book: Origins.
The film will see The Hobbit and The Dawn of the Planet of the Apes actor Andy Serkis make his big screen directorial debut, having been second unit director under Peter Jackson on The Hobbit films.