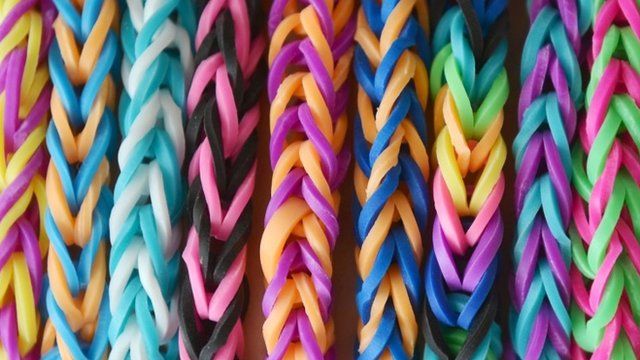 Is the loom bands craze 'inspiring art'?
8 August 2014 Last updated at 23:48 BST
Loom bands have been taking over playgrounds and living rooms as children from many different countries weave the tiny rubber bands into bracelets and other designs.
BBC Newsnight's Stephen Smith investigated whether the bands are inspiring fashion designers or helping children to become artists.