Ofcom rejects Panorama care home complaint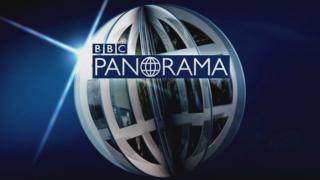 A care home that featured in a Panorama investigation into elderly care was not treated unfairly by the BBC programme, the broadcasting regulator has ruled.
Ofcom found that "reasonable care" had been taken to ensure The Poplars near Loughborough was not treated unjustly.
It also said the home's response to the claims made about it had been "fairly reflected" in the June 2013 broadcast.
Ofcom also ruled that a 2014 Channel 4 documentary about dog fighting did not breach its broadcasting code.
The media watchdog received more than 1,700 complaints about Going to the Dogs, some of which accused it of glamorising the subject.
In the film, award-winning filmmaker Penny Woolcock reunited with a former gang member to explore the criminal subculture of the dog fighting world.
In its ruling, Ofcom decided the June broadcast "did not present a glamorised depiction of dog fighting and was unlikely to encourage others to copy the behaviour shown".
It also ruled viewers had been clearly advised about the programme's "potentially offensive material" and that its broadcast had been "well after the watershed".
'Vendetta'
Panorama - Elderly Care: Condition Critical investigated concerns about poor standards of day-to-day care in two care homes.
The programme featured allegations that Kathleen Reid, a former resident of The Poplars, had received poor care at the home between 2008 and 2011.
It was alleged Mrs Reid, who died 14 days after leaving the Poplars, had not been receiving medication, had not been fed properly and that her room had "damp all over the walls".
The Poplars' responses to each of these allegations were included in the programme, shown on BBC One on 17 June last year.
Nonetheless, the care home claimed Panorama had omitted what it considered significant factors from its broadcast.
These included its belief that a former employee who corroborated the complaints of Mrs Reid's family was engaged in a "vendetta" against The Poplars.
In its ruling, though, Ofcom said the inclusion of the ex-employee's testimony was supported by evidence from other sources and "did not result in unfairness to the complainant".
"The material facts," it went on, "were not presented, omitted or disregarded in a way that portrayed The Poplars unfairly in the programme as broadcast".