Ofcom boss Ed Richards to step down in December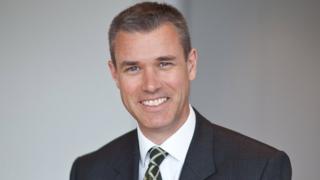 Ed Richards, chief executive of broadcasting regulator Ofcom, is to stand down at the end of the year.
Richards, a former BBC executive and advisor to Tony Blair, has held the post for eight years and said it was "the right time to move on".
It had been "a privilege", he went on, to lead the media watchdog "during such an exciting and dynamic period".
Ofcom chairman Patricia Hodgson said he had been an "outstanding" chief and would leave "an impressive legacy".
"Under his leadership, Ofcom has helped to deliver superfast broadband, 4G, lower prices, innovation, competition, and sustainable public service broadcasting in the UK."
"It is never easy leaving a job that you enjoy greatly," said Richards in a statement. "But I have always felt that once I had completed eight years as chief executive this would be the right time to move on."
As chief executive of Ofcom, Richards has overseen the regulation of the TV and radio sectors, fixed-line telecoms, mobiles and postal services.
Before his appointment in 2006, the London School of Economics graduate sat on the Ofcom Board and served as its chief operating officer.
Richards was one of those tipped to become director general of the BBC in 2012, only to lose out eventually to George Entwistle.
Former BBC boss Greg Dyke memorably referred to him as a "jumped-up Millbank oik" in 2003.
It is hoped Richards' successor will be appointed early next year.