Oscars: 2015 foreign film hopefuls unveiled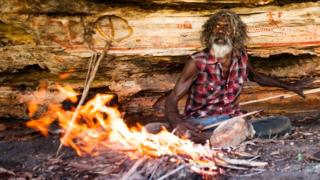 A record 83 countries have submitted titles for next year's foreign language film Oscar - seven more than 2014's previous record number.
The entries include four countries - Kosovo, Malta, Mauritania and Panama - that have not submitted a film before.
Notable titles include Turkish entrant Winter's Sleep, Palme d'Or winner at this year's Cannes Film Festival.
Another Turkish-language title, Little Happiness, is the UK's official entry for the foreign language film category.
Ireland has put forward its own entry - The Gift, a crime thriller that features dialogue in English and Gaelic.
Australia, meanwhile, has submitted Charlie's Country, a film about an ageing Aborigine in which some of the dialogue is spoken in the Yolngu language.
Belgian siblings Jean-Pierre and Luc Dardenne are among the high-profile directors to have had their films submitted by their country's national film body.
Others include former Bafta winner Paweł Pawlikowski, whose latest drama Ida has been put forward on Poland's behalf.
The Philippines' submission - Norte, the End of History, an epic drama partly inspired by Dostoevsky's Crime and Punishment - runs 250 minutes.
The 83 titles will be narrowed down in January to a shortlist of nine, from which five nominees will be selected for the 2015 award.
For the first time the award will have the winning director as well as the submitting country engraved upon it, following an amendment to the Academy's rules confirmed last month.
Italy won this year's foreign language film with The Great Beauty, a portrait of an ageing social butterfly enjoying the high life in contemporary Rome.
Italy holds the record for the country with the most foreign language Oscar victories, having triumphed 14 times since the category was introduced in 1947.
The nominations for the 2015 Academy Awards will be announced on 15 January, while the ceremony itself will take place on 22 February.