Discovery channel new boss promises more 'authenticity'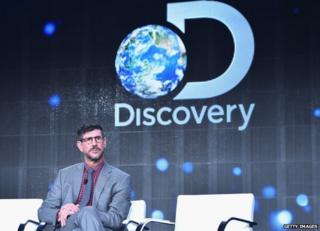 The new president of the Discovery channel, Rich Ross, has promised a move away from sensationalist programming.
Many viewers regarded the network's recent "fake documentaries", including two on mermaids, as a betrayal of the network's science roots
A special called Eaten Alive, where the host claimed he would be swallowed whole by a snake, was also criticised.
Speaking to the press for the first time Ross said "authenticity" would be his priority while he was in charge.
Eaten Alive made headlines around the world but was mocked after it failed to show what had been promised.
Ross said he thought the special had "the right intention with a packaging that was misleading".
"I don't believe you'll be seeing a person being eaten by a snake in my time [at the channel]," he added.
Speaking about the fake documentaries - including titles such as Megalodon: The Monster Shark Lives - Ross, said he didn't think they were "right for Discovery Channel, and I think it's something that has run its course.
"They've done very well… but I don't think it's something that's right for us."