Taken 3 steals UK box office crown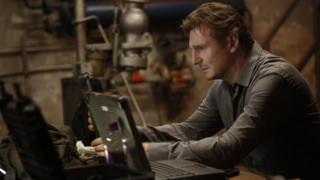 The latest film in the Taken franchise has topped the UK and Ireland box office chart in its opening weekend.
Taken 3, starring Liam Neeson, earned £6.71m to take first place, comfortably ahead of Disney's musical adaptation Into the Woods, which made £2.48m.
Stephen Hawking biopic The Theory of Everything was just behind, earning £2.46m from Friday to Sunday.
In fourth place was The Hobbit: The Battle of the Five Armies, which took £1.28m after five weeks in cinemas.
The Paddington movie was fifth, followed by Foxcatcher, the only other new release in this week's top 10, which made £877,400 to take sixth place.
Foxcatcher tells the story of eccentric American millionaire and wrestling enthusiast John Du Pont, played by Steve Carell, who hired wrestling champions Mark Schultz (Channing Tatum) and Dave Schultz (Mark Ruffalo) to train US Olympians, with devastating consequences.
UK and Ireland box office
1. Taken 3 - £6.71m
2. Into The Woods - £2.48m
3. The Theory of Everything - £2.46m
4. The Hobbit: The Battle of the Five Armies - £1.28m
5. Paddington - £1.27m