Blue Peter launches spy search for 'CBBC Intelligence Officers'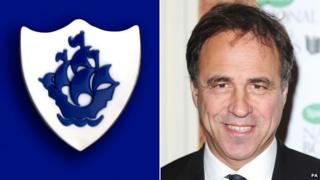 Blue Peter viewers are being offered the chance to become young spies as part of a competition involving MI5.
Three lucky winners will become "CBBC Intelligence Officers" and be taken on an exclusive tour of Thames House, the British security service's London HQ.
Their visit will be filmed for the CBBC show, marking the first time TV cameras will be allowed inside the building.
Anthony Horowitz, author of the Alex Rider spy novel series, will take part in the selection process.
"Children are fascinated by the world of spies and secret intelligence and so, for that matter, am I," he said. "I'm really thrilled to have been invited to join this top-secret panel."
Codenamed Project Petra, after one of Blue Peter's best-loved pets, the competition is open to children aged between eight and 14.
Eight candidates will be chosen to attend a special "spy school", after which they will be whittled down to three.
Blue Peter editor Ewan Vinnicombe called the project "one of the most exciting opportunities" ever featured in the long-running programme.
CBBC controller Cheryl Taylor echoed those sentiments, calling the competition "a unique proposition" and "once-in-a-lifetime opportunity".
Viewers can apply by downloading an application form from the Blue Peter website and returning it by 2 February.