'Phantom of the Opera' arrested in police chase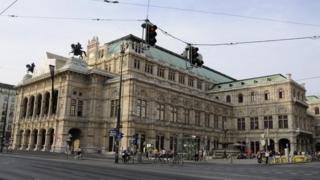 An audience member has been arrested at the Vienna State Opera for persistently sneaking into more expensive seats.
At Wednesday night's premiere of the Strauss ballet Verklungene Feste/Josephs Legende, an usher noticed a gentleman seated in one of the boxes.
The 63-year-old man was known for his habit of paying for the cheapest tickets then moving to more expensive seats after the performance had begun.
Police chased him through the theatre before handcuffing him.
The man - who has not been named and is known in local press as 'the phantom of the opera' - was eventually arrested in the Mahler Room following a chase through the aisles of the opera house.
On previous occasions, he had managed to evade being caught by venue staff by constantly shifting seats throughout a performance.
Staff decided to call the police on Wednesday, after repeatedly failing to catch the offender in the act.
Seats in the boxes - often reserved for state dignitaries - typically sell at 139 euros (£108), as opposed to the cheapest 12 euro (£9) seats.
The "phantom", who claimed he was a journalist when confronted and assaulted one of the policeman trying to arrest him, spent several hours in jail.
He is understood to have been banned from all future performances at the opera house.