Ronnie Corbett: Four candles tribute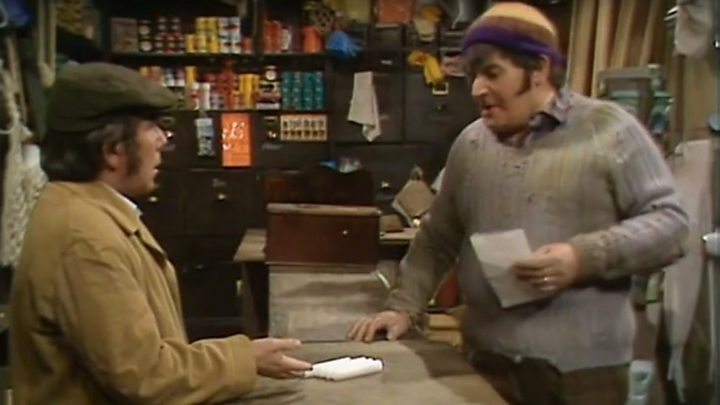 Fans of Ronnie Corbett have been remembering the comedian with one of his best-known sketches after the news of his death.
Arguably one of the most famous created by the Two Ronnies was the mix-up between "fork handles" and "four candles".
People have been using the hashtags #fourcandles and #forkhandles as a tribute and images likes these have been shared online.
---
Jonathan McKendry tweeted this
---
Four candles on fork handles, as tweeted by Dave.
---
Birdie tweeted this drawing of four candles.
---
Jack Lambert tweeted an image of various forks.
---
Marlborough Rug Co. has been there and got the t-shirt.
---
And this appropriate image of four lit candles from #dothejobbetter.
Compiled by Andree Massiah