Foo Fighters share stage with Rick Astley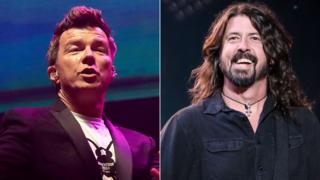 Foo Fighters share the O2 stage with an old/new friend, Morrissey releases more controversial 'merch' and Pharrell Williams issues a rallying cry for US residents to stand up to white nationalists. Plus New Order reach a settlement with former bassist Peter Hook and much more inside.
Read more by TAPPING HERE.