Jay Hunt joins US tech giant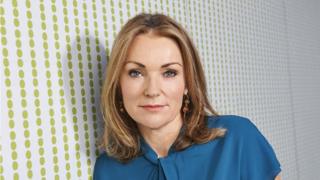 When Jay Hunt missed out on the job of Chief Executive at Channel 4, where as Chief Creative Officer she had overseen a series of big hits and bought Great British Bake Off from the BBC, everyone in the industry asked the same question. What jobs in British TV might she actually now want? Answer: not many.
As television is reinvented - from linear, scheduled programmes watched by families around a single television set, to on-demand shows watched largely on mobile phone and tablet, or sometimes through multiple screens - it is the big American technology companies that are driving innovation.
Last week Netflix showed impressive quarterly growth in subscribers. Many senior figures in the industry say Amazon is changing the rules of the game, by offering massive budgets for drama and documentaries. And there is talk aplenty about social media giants buying up live sports rights.
In hiring Jay Hunt, Apple has reinforced the message that it is taking television and original content very seriously. At her leaving party in Channel 4's London headquarters recently, the universal feeling was that it would be to one of these big technology companies that Mrs Hunt moved.
That has now come to pass. She will be Apple's Creative Director for Video in Europe.
Mrs Hunt poached Bake Off from the BBC in a move that was met with widespread scepticism, and plenty of derision. Yet with six million viewers per episode, its switch has been a success.
What show might she poach from another broadcaster next - perhaps even her former employers?
With a market capitalisation of over $800bn, I suspect money won't be an issue. Mrs Hunt is going to enjoy her new budget.