Scottish independence referendum:

The issues

Defence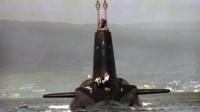 The BBC's James Cook looks at the question of how a Yes vote could affect the UK's nuclear weapons programme.
15 August 2014

From the section

Scotland
17.09.2014
22:15
email
Alan Gardener: I was a No voter who has been sickened at the negative and wholly biased "Stay together" campaign of alarmist, bullying, scaremongering, that I wondered just why it was suddenly so important that we "Stay Together" and are promised new powers all at the last minute. Don't believe a word of it. That's why the NO campaign has confirmed which way I will vote. I'm voting YES. A resounding, unequivocal YES.
22:02
Email: haveyoursay@bbc.co.uk
email
James Martin: The UK is broken and Scots are tired of Westminster, not England. We are scarred with foodbanks, inequality, self-serving politicians and yet Scotland is expected to turn down the chance of a better future to sentimentally "not break the UK". We cannot accept a second-best future through fear of change.
21:58
Email: haveyoursay@bbc.co.uk
email
Patrick Marks: I can't see society suddenly becoming much fairer and free from poverty under independence and feel that there will be a period of turmoil as we suddenly discover how difficult it will be to change to the extent claimed by yes campaign.
At present local authorities are facing huge cuts and this will not disappear with independence and I haven't heard yes explaining how they will plug the gaps in this area which affects the most vulnerable in society. Oil is not the panacea for everything. I'm afraid I feel that yes are telling untruths which will disappoint those voting for the first time when the changes promised don't materialise!
20:25
Email: haveyoursay@bbc.co.uk
email
Joceyln Seligman: I can't stand the SNP talk of Scotland vs. the Westminster elite. Scotland's Edinburgh politicians are just as elitist and even less competent. Yes means dividing us from our friends, neighbours and cousins, losing our say in the UK and reducing our resources. The UK has made Scotland the great country it is today. I don't want to see Scotland diminished. I'm defiantly voting no.
19:53
Email: haveyoursay@bbc.co.uk
email
Klaus Buwert: A lot is made of the fact that a Yes vote will rid us of Westminster politicians and allow Scots to make decisions for Scotland in Scotland. What do Alex and Nicola do every day at Holyrood? And who pays them to do it? And if we loose our ties to Westminster what makes us think that Scottish politicians have a magic wand that will solve the problems that afflict every developed country in the west? Better the devil you know than jumping out of the frying pan into the fire! As David Cameron said, he'll not be Prime Minister for ever and his Government won't be in power for ever. I can wait.
19:45
Email: haveyoursay@bbc.co.uk
email
Peter Cummings: Westminster wants us to vote no and are therefore constantly bringing out scare stories. (Have you heard one positive statement from the NO camp ??? Currency Union is inevitable because it is in the interests of both parties. I'll be voting Yes.
18:01
Email: haveyoursay@bbc.co.uk
email
Christopher Stone: I find it amazing that people are even allowed to vote on a proposition where the impacts are not clear; like whether Scotland can stay in the EU yes or no, or whether the currency can be shared yes or no. And I find it even more amazing that the Scottish people themselves are prepared to vote rather than ask first what the impact would be. Sheer lunacy on all sides!
17:51
Email: haveyoursay@bbc.co.uk
email
Mahesh Patel: The Scottish people should view independence as an opportunity to thrive and not fear any consequence of isolation. An independent Scotland can easily become one of the most prosperous, advanced and dynamic countries in the world. People should believe in themselves and not fear a reliance on others for self security.
It has ample knowledge base, resource and know how to invest and build a country vastly powerful, self determined and independently influential. Initial problems are merely a short time frame for adjustment into the new era. Small in geography but huge in diversified economic industrial and social potential wealth. Believe in your long term rise and rise. Its on your doorstep, now!
17:49
Email: haveyoursay@bbc.co.uk
email
Jim Jarvis: As a passionate Scot, who up until recently has been undecided, my heart has been crying out for Mr Salmond and the Yes campaign to provide answers to the fundamental questions on currency, EU, economy etc. that will convince my head to allow me to vote Yes tomorrow. Disappointingly the Yes campaign has spent the past weeks focussing on appealing only to the hearts of voters and appears to have actively avoided answering those questions. For such a momentous decision the head must win over the heart and without these answers I for one cannot take the massive leap of faith and accept Mr Salmond's big smile and his "trust me" approach, there is too much to lose.
17:41
Email: haveyoursay@bbc.co.uk
email
Richard Benzie: I'll have on the kilt for my trip to the polling station tomorrow. I feel that I may well be mistaken for a 'Yes' voter but, on the contrary, I decided to vote 'No, thanks' at an early stage. Why the kilt? I'm proud to be Scottish AND proud to be British. Don't let the 'Yes' campaign shame 'No' voters into thinking that they are anything other than proud Scots. We all are!
Back to top