Have Your Say
Top Stories
How to share with BBC News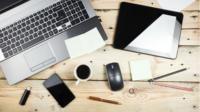 Have you got a good story? BBC News would like to hear from you. Email us haveyoursay@bbc.co.uk Get in touch via SMS 00 44 7624 800 100 Or contact us via WhatsApp.
Related content
Share your photos
Share photos with us by emailing yourpics@bbc.co.uk or using our upload form on this page.
Share your views and experiences on these stories
May expects full EU role until Brexit
The UK expects to be part of EU decision-making until Brexit, Theresa May tells fellow leaders, as she is warned of potentially tough exit talks ahead.