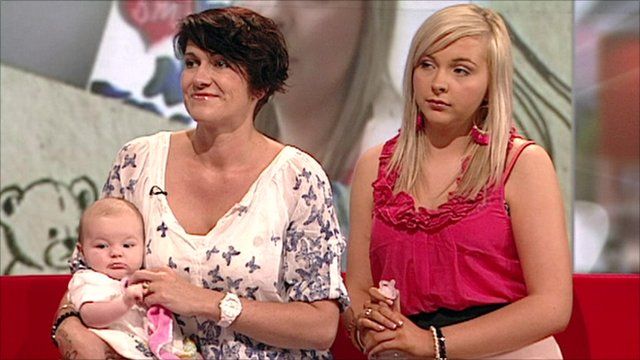 What's it like being a pregnant teen?
20 July 2010 Last updated at 12:10 BST
Britain has the highest teen pregnancy rate in Europe. But what is it really like to be under-age and pregnant?
Courtnay was 14 when she found out she was expecting her baby, Amelia Danni. Along with her mother, Samantha, they told BBC Breakfast about their experience.
Underage and Pregnant is broadcast on 20th July at 8.30pm BBC Three, and available afterwards on BBC iPlayer.