NHS healthy lifestyle push 'blow'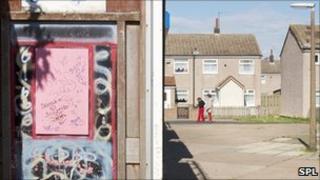 An initiative to tackle health problems in the most deprived areas has been scrapped, it has emerged.
The National Support Team network was created in 2006 to support areas struggling with issues from teenage pregnancy to obesity.
But the 10 teams in the network were axed in March - while attention was focused on the NHS overhaul.
On Sunday Labour accused the government of taking health funds from poor areas - something rejected by ministers.
The accusation centred on the funding allocations for the local management bodies known as primary care trusts.
The latest development - revealed by the magazine GP - has added to the mounting concern about the government's focus on public health.
Critics have argued ministers have been too close to industry after they got companies such as McDonald's involved in promoting healthy lifestyles.
But now the focus is shifting to how the government is helping the most disadvantaged deal with the health problems they face.
Good record
National Support Teams effectively acted as an in-house consultancy for the NHS, offering support to areas struggling to tackle lifestyle problems.
Research showed they had a good track record in tackling everything from teenage pregnancy to alcohol abuse and sexual health problems.
Dr Frank Atherton, president of the Association of Directors of Public Health, said: "There is a lot of disappointment they were disbanded.
"They were fantastic and it seems likely there will need to be something else to replace them.
"They were provided by the Department of Health for free to trusts and if we have to go to consultants like McKinsey or KPMG it will cost a lot more."
The Department of Health said addressing health inequalities was still a priority, adding that the support teams had been effective but the approach was now changing by "shifting power to a local level".
It said that the National Support Teams were "working on time limited programmes that came to an end in March this year, operating in a now outdated system of central targets".
"Tackling health inequalities is central to our plans for modernisation of the NHS - but we want the power to tackle health inequalities to lie where it should: at a local level, with medical professionals, public health professionals and patients," it said.