NHS reforms 'a risk to vulnerable children'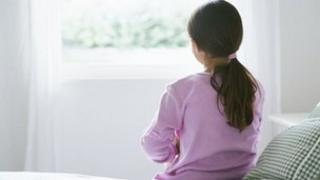 There is "deep unease" over the way vulnerable children will be looked after in England under a new NHS system, health leaders say.
The NHS Confederation said a confused and fragmented service which might fail needy children was being created.
It highlighted arrangements for youngsters in care and custody as well as those with mental health problems.
But the confederation also said those with complex health needs and disabilities could be affected too.
The group, which represents managers, said the changes being made risked undermining the good strides made in recent years by councils and primary care trusts, which currently organise care.
'Riskier'
It said in the future there would be up to five different parts of the NHS that could end up playing a part.
These include the NHS board, its regional offices, the GP-led clinical commissioning groups and Public Health England, a national body that will come under the remit of the Department of Health.
Jo Webber, deputy policy director of the NHS Confederation, who will be discussing the issue at a conference of leading health professionals in Coventry on Wednesday, added: "We have ample evidence from the past of what goes wrong when organisations are not co-ordinated to work together properly.
"There is deep unease in the NHS that, in reorganising the system, we are resetting to a model that is potentially riskier and certainly more fragmented."
A Department of Health spokeswoman said guidance would be published on the issue soon, adding it was a "priority" for government that robust arrangements were in place.