Labour: GPs cutting opening hours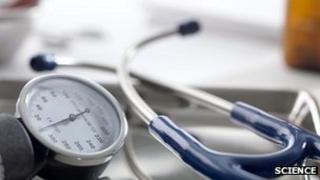 GPs are cutting opening hours in England by stopping weekend and evening surgeries, a poll by Labour suggests.
A total of 91 of the 151 primary care trusts responded to the survey, with most saying they had seen some of their GPs ending extended opening.
Overall 234 practices stopped the weekend and evening sessions in 2011-12, a drop of nearly 6% in a year.
Labour said government policies were "harming care", but doctors questioned how popular longer hours had been.
Weekend and evening opening was championed by Gordon Brown when he became prime minister.
From 2007 to 2009 the number of practices offering it extended rapidly to top 6,300 - about three quarters of the surgeries in England.
But the coalition government stopped national monitoring soon after taking power and so in recent years there has been no record of what has been happening.
'Shrinking NHS'
Labour decided to do the survey after receiving complaints from members of the public unable to get GP appointments.
The survey also uncovered evidence of walk-in centres being closed.
The party said the combination of reduced GP opening and closure of facilities like walk-in centres was one of the reasons A&E units were seeing rises in attendances.
Shadow health secretary Andy Burnham said: "This shows that government policies are now harming patient care."
He said services were shrinking because the NHS had been unable to focus on making efficiency savings because of the reorganisation that is under way.
"When I was health secretary I was told by Department of Health officials to do nothing but focus on the money. This government has ignored that... services are now being cut."
But Dr Richard Vautrey, of the British Medical Association, said in many cases it was likely GPs were cutting back as the surgeries had not proved popular.
"This was always the problem with this one-size-fits-all approach. In some areas it was just not needed and ended up costing GPs.
"Doctors have always offered extended opening in areas where there are lots of commuters for example, but in other more rural areas it has... wasted money."
A spokesman for the Conservative party said: "It is more than a bit rich for the Labour Party to lecture this government on access to GPs out of hours when it was their disastrous GP contract which meant that 90% of surgeries stopped offering this service altogether.
"Our plans to put doctors back in charge of the NHS, which were opposed by Labour, will mean that local doctors will once again be responsible for caring for their patients out of hours and will offer patients a real choice of which GP surgery to go to."