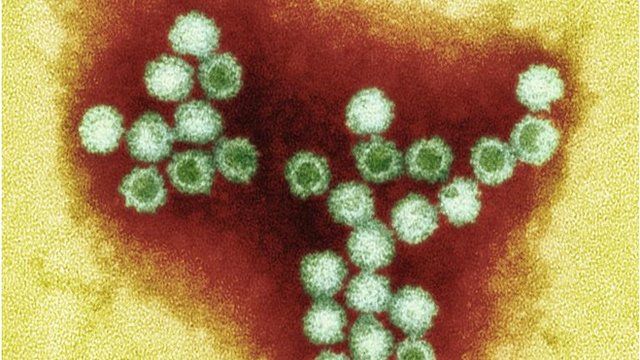 How close is a vaccine for the winter vomiting bug?
2 January 2013 Last updated at 18:15 GMT
With the number of case of the winter vomiting bug exceeding 1.1 million in England and Wales according to latest figures, how close are is a vaccine against norovirus?
Professor John Oxford is a professor of Virology at Queen Mary College in London and chair of the Global Hygiene Council.
He spoke to Eddie Mair on Radio 4's PM