The changing health service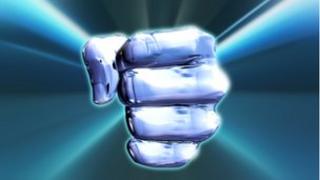 The government's health service changes in England were supposed to "liberate" the NHS from political control, devolving power to "the consulting room and the clinic".
That meant handing responsibility for most NHS spending to clinical commissioning groups (CCGs).
Every GP was required to sign up to these groups - with a promise that they would have new freedom to shape services for their patients.
Some have embraced what they see as a great opportunity to improve care for their patients. Others are already disillusioned.
That is reflected in the experiences of two Greater Manchester GPs
Dr Mike Eeckelaers divides his time between his work as a family doctor and his role as chair of the Central Manchester CCG. He was quick to embrace the spirit of the shake-up when it was first announced nearly three years ago.
"Fundamentally as an organisation we saw the opportunity around the bill as it went through Parliament to create a very new organisation that could lead the changes and develop a vision that was right for our population."
'Driving seat'
Dr John Hughes, whose surgery is in north Manchester, is the local representative for the British Medical Association. He too was enthusiastic about the changes when they were first announced.
"I felt the initial plan for the reforms was excellent. It appeared to be putting GPs very much in the driving seat, very much in control of being able to decide what services they wanted to develop for their patients."
He says there were plenty of ideas about how to improve local services, such as a community-based gynaecology service with a specialist and a scanner. But he found there was no money to see it through.
"There was a management budget, but any monies for developing patient services had to come from savings by reducing the number of patients referred to hospital, or reducing the contract values with the hospitals. So essentially there wasn't any money to develop services unless we could reduce services somewhere else."
Disillusioned, Dr Hughes left the CCG board last year.
But Dr Eeckelaers remains positive about the changes. He acknowledges that budgets are tight, and there is close scrutiny from the NHS Commissioning Board which oversees CCGs.
But he insists the CCG has been able to set its own priorities, resulting in better care and support for frail elderly people, reducing the risk of emergencies.
'Better services'
"We've been able to work in a collaborative way to build trust and to develop a common vision. This produces better services for patients in the community. It reduces the impact on hospitals when patients are having to be admitted, when that problem could have been sorted out more effectively in the community."
As the deadline day on 1 April draws near for CCGs to take over formally from the old primary care trusts (PCTs), Dr Eeckelaers is optimistic about what can be achieved.
"A PCT before may have had great aspirations around here. I'm not sure they would have had the same relationship, particularly here with the hospital.
"They know that I'm a GP first and foremost. They know that I lead an organisation of 38 practices. They know I can get them to work in a more effective way with the hospital."
But Dr Hughes is fearful for his patients.
"I am getting increasingly worried that the main driver at present does seem to be saving money and that practices are being put under increasing pressure to reduce their admissions and reduce their referrals - that they may be reluctant to refer patients who actually are clinically unwell."