Why rating hospitals is more complicated than schools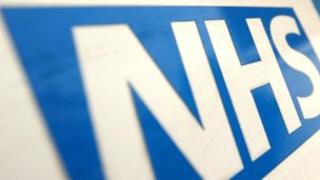 As any parent knows, to get an immediate idea of what a school is like all one needs to do is go to the Ofsted website to find out if it is outstanding, good, requires improvement or is inadequate.
Finding out information about NHS services is not so easy. They are judged against a set of 28 basic standards and either pass or fail.
So why not have an Ofsted-style system for hospitals and GP surgeries - and care homes for that matter?
That is the question posed last year by Health Secretary Jeremy Hunt.
The answer has now been provided in painstaking detail over 156 pages of a Nuffield Trust report.
The conclusion? It is possible, but be very, very careful how you proceed, minister.
'No happy ending'
First of all, we have been here before.
The health service had a quality grading system called "star ratings" as recently as 2010. But this was dropped amid criticism that it was not giving an accurate enough picture.
The Nuffield Trust makes the argument that the NHS - and hospitals in particular - are much more complicated organisations than schools.
Schools deal with a population confined to a set age range in an environment that can be measured through relatively simple testing and assessment.
There are variables, but they are often known and relatively narrow.
The NHS is a completely different matter. It sees people from the full spectrum of ages, some of whom have illnesses that cannot be cured.
Others turn to the NHS to die. For them there is no happy ending.
What is more, performance can be much more variable. Hospitals are a series of microclimates. Alongside good departments, there can exist bad ones.
Of course, schools can vary from classroom to classroom, but the range of performance tends to be much more narrow.
It is why the think tank has warned the government to be cautious.
It has suggested that if the government wants to go down this route it should consider rating hospitals by department.
But that does not mean Ofsted-style ratings will not happen.
The Department of Health has already indicated it wants to press ahead with some kind of change.
Why? The clearest conclusion of the Nuffield Trust was that despite the difficulties, the status quo was not satisfactory either.
Jennifer Dixon, the trust's chief executive, says: "There is a major gap in the information available to the public - people are left in the dark."
Change in the NHS is never far around the corner.