Will the age of austerity harm health?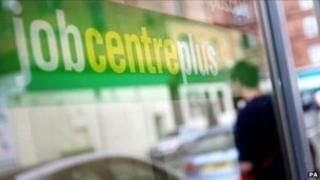 Sandwell, like many areas that were heavily reliant on manufacturing, was hit hard by the recession of the 1980s.
Unemployment rose steeply and poverty increased. In some respects, the area has never recovered.
The West Midlands borough is now the 12th most deprived in England.
But it has only been over the past few years that the impact on the health of the local population has been fully felt.
During the first decade of the 21st Century, life expectancy was essentially stagnating while much of the rest of the country saw it increasing.
Men were particularly hard hit, with public health chiefs noticing a generation of 45- to 65-year-olds were dying before their time.
But the story is not unique to Sandwell. A host of areas badly affected by the 1980s downturn can point to a similar impact.
It is further proof that economic hardship is bad for health.
'Triple whammy'
Research by Sheffield University has shown that people who work recover from illness faster and are half as likely to die early than those who are out of work.
Mental health problems are a big factor as are suicides, which are three times higher among the unemployed.
But unemployment can also have a physical impact. Stress can cause physical problems, such as high blood pressure, which in turn increases the risk of stroke, heart disease and kidney problems.
Lifestyles can suffer as well. A report by the consumer group Which? found a quarter of people were reporting that the economic crisis had made healthy eating less of a priority.
Prof John Ashton, the new president of the Faculty of Public Health, believes we need to heed the warning.
"Young people have been the hardest hit this time," he says.
"We have to do something about it - and that means investing in education to give people the opportunities they need."
In fact, he believes without action it could be even worse this time round.
Prof Ashton says this generation have been hit by what he calls a "triple whammy".
He says the combination of unemployment, high levels of obesity and a lack of opportunity in the housing market means this generation could be stuck in a cycle that is hard to shift.
"This could be the generation when life expectancy starts to reverse," he says.
"Young people could die younger than those who survived World War II, unless we do more to tackle the causes of austerity and poor health."
'Overstretched'
The problems could be further compounded by cuts to the welfare system.
The charity Mind has drawn attention to research just published by Manchester University.
It shows that the number of suicides among mental health patients rose from 1,175 to 1,333 last year.
Mind chief executive Paul Farmer says: ""The current economic climate, unemployment and benefits cuts are likely to be having an impact, but we know too that people in a mental health crisis aren't always getting the help and support they need from the services there to support them.
"Mind's own research has shown that, in many parts of the country, crisis care teams are under-resourced, understaffed and overstretched.
"Good services can make a huge difference to whether someone recovers from a mental health crisis, yet we often hear from people who have been turned away because they 'aren't suicidal enough' or who have been made to wait for hours to be assessed and offered help.
"When people in crisis don't get the help they need, the consequences can be catastrophic."