Choice of GP practice 'popular with commuters'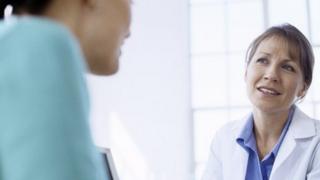 A pilot scheme allowing patients to see a GP outside the area they live in has proved particularly popular with commuters.
The trial scheme ran for a year at 43 surgeries in Manchester, Salford, Nottingham and Westminster.
From October, patients throughout England will be able to register with volunteer practices outside their area.
The BMA criticised the scheme, saying takeup was low and it could prove "an expensive exercise".
More than 1,100 patients registered as part of the pilot - 33% because the practice was close to their workplace. A further 26% were people who had moved house but did not want to change their GP.
Researchers from the London School of Hygiene and Tropical Medicine evaluated the trials for the Department of Health.
The lead author, Prof Nicholas Mays, said: "While demand for the pilot was modest, our evaluation found that patients had positive views of the scheme.
"For example, they didn't need to take time off work to visit a GP - or they were able to continue care with a doctor they had a longstanding relationship with after they moved house.
"Our findings suggest that the extension of the scheme across England later this year will appeal to a minority of the population who have these needs and in particular parts of the country.
"However, we need to bear in mind that the pilot was only for 12 months and only in four areas of the country, so it is difficult to know precisely how the scheme will work on a larger scale and over the long term."
In choosing a practice, the report found that people felt most strongly about getting an appointment with a GP as quickly as possible.
The changes to registration, which will take effect in October, were negotiated as part of the GP contract. Practices can choose whether to take part in the scheme and receive "out of area" patients.
Health Minister Lord Howe said: "Our recent changes to the GP contract will help patients choose a GP practice to suit them.
"This will support hard-working people who commute to work and cannot access their local surgery during opening times."
'Expensive exercise'
But doctors' leaders remain concerned about the changes. They argue further evidence is needed.
British Medical Association (BMA) GP Committee chairman Dr Chaand Nagpaul said: "The results of this pilot do not provide the evidence for a further rollout of the remote registration of patients, especially as only 43 practices took part out of approximately 8,100 in England.
"It is clear there was very low patient interest in this scheme. A quarter of those practices taking part failed to attract any patients at all and a number of others registered as few as a dozen individuals.
"Given its limited geographical scope, the pilot also doesn't reflect the diversity of need across the country, especially the different challenges facing rural communities.
"We do need further evaluation to establish whether the NHS should spend finite resources on a project that has received a very limited rollout to a small number of practices.
"The BMA remains concerned that the remote registration of patients could be an expensive exercise that would elicit limited interest from patients."