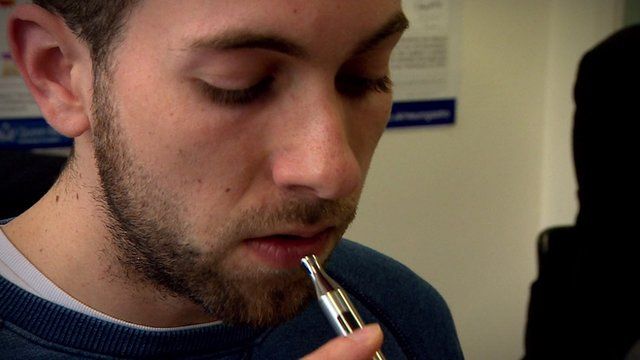 Electronic cigarettes vs smoking: How do they compare?
28 April 2014 Last updated at 09:40 BST
The number of people using electronic cigarettes in the UK has tripled over the past two years but the British Medical Association says there is not enough evidence to show they are safe.
The BBC's Graham Satchell observed a university lab test comparing traditional smoking with e-cigarettes.