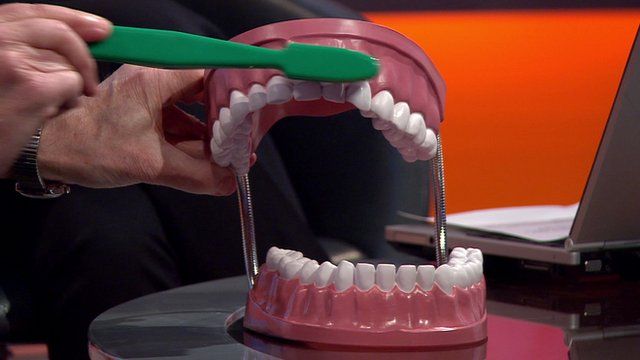 Teeth brushing: What is the best way to clean?
10 September 2014 Last updated at 15:58 BST
Advice on the best way to brush teeth for adults and children is confusing and inconsistent, according to researchers from University College London.
Professor of Dental Public Health, Aubrey Sheiham, talks about the different techniques people use and reveals that the secret to successful brushing lies in the way you hold your toothbrush.