Care costs: How the sums have been done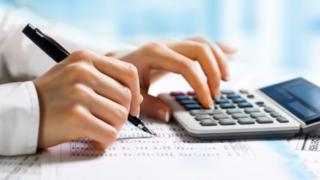 This guide has tried to mirror what will happen when the cap comes into place in England in April 2016. It should act only as an indication rather than an accurate assessment of the costs you will face.
Our methods have been checked by a variety of expert bodies as well as the Department of Health.
We have attempted to show who may be entitled to help in paying for residential care and how long they may take to reach the government's proposed cap on care costs - this stands at £72,000.
Financial help to pay for residential care is means-tested, to focus on help for those with low income and assets. The government has said no-one will lose out under the changes and everyone will be entitled to keep £24.40 of their income each week and assets up to £17,000.
Broadly, those with assets or property worth more than £118,000 do not qualify for means-tested support. An individual's home is not counted in the means test if a close relative lives there. If this is the case, then people with assets worth below £27,000 can apply to their local council for financial help.
What has been taken into account?
To give people an indication of the costs they face we have re-created a simplified model of this means test. Several assumptions have had to be made. For example, we have assumed your assets will not fluctuate over time, when in reality the value of your home or any savings and shares you have can rise and fall.
Because of this, we have assumed that when you are paying for care your wealth will drop if you cannot meet the full cost of residential care from your income or benefits.
For example, if you are paying £500 a week and have an income of £200, your assets will drop at a rate of £300 a week. When it comes to your income, we have automatically included attendance allowance, which is a universal benefit available to people with high care needs. It currently stands at £81.30 a week.
To work out your bill, we have taken into account the rate your local council pays for care in your area as well as assessing whether you are entitled to means-tested support.
To do that, the assessment has worked out the value of your assets. This includes any money you have in bank accounts, the value of stocks and shares and any equity you have in properties that are not your regular home.
Main points of the means test
•If you own our own home, the assessment will need to determine whether to include its value, (minus any mortgage or debts against it).
•If you live there on your own and are the sole owner, the full value is included in the assessment.
•If your spouse lives there it is not included in the calculations. Nor is it included if a vulnerable dependent lives there (such as a disabled person or a frail relative).
•If your spouse doesn't live there, but jointly owns it (ie they are in a care home), only half the value of the property is taken into account.
•If your home is jointly owned with someone other than your partner, only your share of the property is taken into account.
•If the property is taken into account, you are entitled to help before you reach the cap if your assets are below £118,000 in value.
•If your property is not taken into account, you are entitled to help only if your assets are below £27,000 in value.
•If you don't own your own home, you are entitled to help if your assets are below £118,000.
If your assets are above these thresholds to start with but drop below them before you reach the cap because of the amount you are spending on care, you may be entitled to some help from your local council towards the costs.
How is financial support calculated?
Once your assets are below this threshold, they are turned into what is known as tariff income. Your tariff income is used to assess what you can afford to pay towards your care. Any shortfall will then be picked up by the council.
To work out this figure, the assessment subtracts £17,000 (the sum of assets everybody is allowed to keep) from the value of your assets.
For example, if you hit £118,000 your tariff income is worked out from £101,000. The tariff income equation assumes for every £250 in assets you can pay £1 a week towards your costs.
Once your tariff income is worked out, it is added to your actual income (pensions, benefits and other income).
From this we then take away an allowance of £24.40, the amount everyone is entitled to keep for personal expenses, and the £81.30 attendance allowance. We call this your accessible income. Your accessible income is then added to your tariff income to give you your chargeable income.
If your chargeable income is more than the cost of care, you carry on paying all of it. If it is less, the council makes up the difference but only if that is more than £81.30. If it is less than that amount, you get to keep attendance allowance, but get no help from the council.
This is because the government has said no-one should lose out under these reforms. If you were to lose your attendance allowance and get less than £81.30 a week help from the council then you would be worse off.
Therefore, the proposals, once published, are likely to suggest this is how an individual's entitlement is to be calculated. This is why we have also carried out our calculations this way.
When your assets drop in value to £17,000, they are then discounted from the assessment. Only your regular income is then counted. It means you will always be making a contribution to the cost of your care until you reach the cap.
The cap is reached when the amount you have paid and the amount the council has contributed minus living costs reaches £72,000.
After that your living costs will still need paying for. You will be either liable for some of these or all of these. Living costs have been set at a standard rate of £230 a week across England.