Your news, your pictures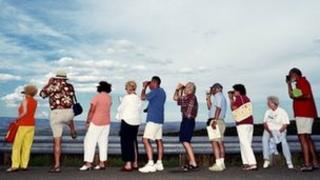 We endeavour to bring you the latest news from around the world, but sometimes your cameras capture events at the centre of the news too.
Every week we publish a round-up of the week's news using your pictures. Have a look at a past example.
We are primarily looking for news images, but if there are other issues that you would like to highlight you can send us those images too - even if it is just a great picture from your daily life.
We need some text to accompany your pictures, so please include a description of what your photo shows, a date and location in which it was shot, and your name so we can credit your contribution.
If you take a picture of any event you should not endanger yourself or others, take any unnecessary risks or infringe any laws. Check the BBC's terms and conditions.
There are several ways to share your stories, pictures and videos with the BBC.