What makes bankers act the way they do?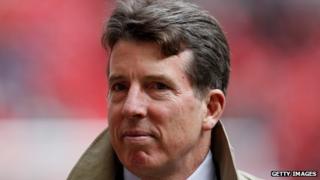 One of the world's most powerful and highly-paid bankers has resigned as a result of a scandal over the rigging of a key interest rate, which is further damaging the reputation of global banking.
The chief executive of Barclays, Bob Diamond, announced he was stepping down on 3 July 2012.
Meanwhile, the UK's Serious Fraud Office says it is considering whether to bring criminal charges against bankers, UK politicians are squabbling over the remit of an official review into banking, and regulators are looking into whether 20 other banks were involved in the manipulation of the interest rate in question.
In a letter to employees, Mr Diamond said: "We all know that these events are not representative of our culture."
However, that very culture is now being widely scrutinised.
Open secret
There are those who say the manipulation of inter-bank lending rates was known about within the industry.
"The first reaction is shock horror but, upon reflection, this is something we have known about for decades," says Will Hopper, a former director of the merchant bank Morgan Grenfell.
"It has not been a secret that these practices went on," he asserts. "It has just come to public notice and that is a good thing and something has to be done about them."
He maintains there was a different ethos when he was employed in the sector.
"In those days we were very motivated by ethics. I was very conscious of my duties as a banker and I knew that my duty was to my client," he says.
"The first thing I thought when I woke up in the morning was whether what I did yesterday, or last week, was working out as it should be for my client," he muses.
"I didn't sit there thinking what my bonus was going to be, or whether I was earning more than Smith who is sitting on the next desk," he says.
He advocates not only a need for profound legislative change, but also a need for a profound change in the culture.
"I have to say that is, in a sense, backward - back to what we had before," he says.
He speaks about the term "socialising losses and privatising profits" - whereby the taxpayer guarantees the deposits in commercial banks.
"Those commercial banks are under the control of investment bankers who speculate and gamble," he says, "but what is deeply wrong is that the taxpayer is subsidising the gambling."
He believes it is a good thing the scandal has broken.
"You only get serious reform when there is a serious scandal, and thank god it has arrived," he says.
Herd instinct
But why did nobody at Barclays blow the whistle on what was happening sooner?
"People are powerless and they are afraid," says anthropologist Joris Luyendijk, who was employed by the UK's Guardian newspaper to study the culture of finance.
"You cannot understand the culture of finance until you see how companies hire and fire," he explains.
He points out that if you witness someone doing something illegal and you want to take that to your superior, you also know that every quarter there will be redundancy rounds and that same superior will sit down with someone from human resources, going down a list of names and putting crosses next to some of them.
"That is not really an incentive - people can literally be fired in five minutes," he says.
"People come back from lunch and find their colleague's desk cleared out - and it is a taboo to even talk about that colleague."
There is also the poaching, whereby recruiters constantly hang over the sector like vultures to headhunt staff.
"You might take something to your superior, the superior may promise to support you, but then the superior may suddenly be working for another bank," he says.
That creates zero job security and zero loyalty from the organisation to the employee, and between the employee and the organisation.
It is not a nurturing environment.
"Men and women fight with each other for numbers on the screen across the sector and it is really tough - long hours, dog eat dog, lots of elbowing," he says.
"And in that environment to identify wrongdoing and taking it up to a superior, knowing what usually happens to whistle-blowers, that must be the explanation why hundreds of people knew about this Libor scandal yet still no-one pressed the panic button," he concludes.