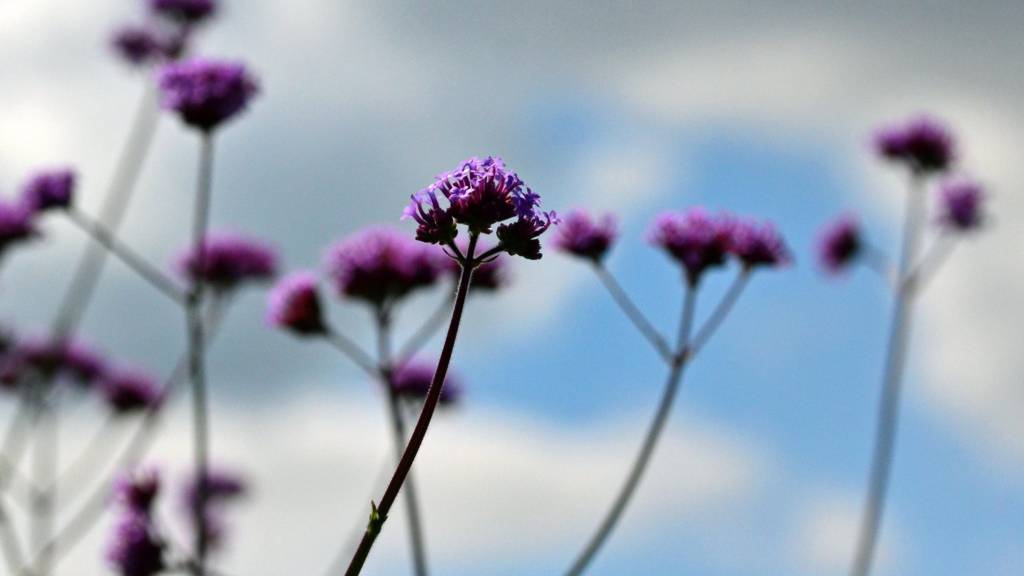 BBC Local Live: Leicestershire
Summary
Updates for Monday 1 August 2016
More news, sport, travel and weather from 08:00 on Tuesday
Our live coverage across the day
Monday's updates have now finished. We'll be back from 08:00 on Tuesday.
Tonight's weather outlook

The evening should be dry at first but rain is expected later with overnight lows of 14C (57F).

Ian Stringer
BBC Radio Leicester Foxes commentator in Stockholm
The Foxes players leave LA tomorrow and then this will be their home for a couple of days...
What lessons did they learn from the defeat against PSG on Sunday to take into Wednesday's meeting with Barcelona?
Latest Leicestershire headlines

Amy Woodfield
BBC Local Live
NHS England will hold a public consultation over plans to end children's heart surgery services at Glenfield Hospital
Police are putting on extra patrols in the Frog Island area of Leicester after a series of fires
Seven Leicester Tigers players will be involved in England's pre-season training camp, including Tom Youngs
Police respond to Frog Island fires

Amy Woodfield
BBC Local Live
It seems like a lot of the fires are in derelict buildings and the police say they are working with the city council's building control department to try to secure disused sites.
They're also working with homeless charities to to discourage people from taking shelter in derelict buildings.

Leicester Lions Elite League meeting tonight at Poole has been postponed due to the wet weather. 
Poole are fifth in the table three places above Lions who are bottom.
Leicester's speedway team have only won three times this season and haven't competed for over a fortnight.
Advice for Frog Island business owners

Amy Woodfield
BBC Local Live
Police say they're working with the fire service following the recent spate of fires in the Frog Island area, putting on extra patrols and offering neighbouring businesses arson reduction advice.
Arrest after Frog Island arson

Amy Woodfield
BBC Local Live
This morning I told you about a fire in a building in Pingle Street in the Frog Island area of Leicester.
You might know there's been a lot of fires in that area over the past few weeks.
Well police seem to believe this one was arson and have arrested a 33-year-old man.
Rugby: Young Tigers players get England call-up

Other Leicester Tigers players attending England's pre-season training camp are Ellis Genge, Will Evans and Mike Williams.
Genge has one England cap from earlier this year but it's the first senior international call-up for Evans and Williams.
You probably won't be surprised to hear Ben Youngs, Dan Cole and Manu Tuilagi are also named on the list of 45 players.
Glenfield consultation to get under way

Amy Woodfield
BBC Local Live
An interesting development in the saga around plans to stop children's heart surgery at Glenfield Hospital.
Public Health England, the organisation proposing to stop the service, has announced there will be a public consultation.
Pre-consultation will start in a few weeks followed by a period of formal public consultation, probably from October to December.
Rugby: Tom Youngs returns for England

Eddie Jones has announced a provisional 45-man squad for England's pre-season training camp in August and guess who's back...
That's right- Tom Youngs is named along with six other Leicester Tigers players.
Radio team arrive in Sweden

Amy Woodfield
BBC Local Live
BBC Radio Leicester's Football Forum comes live from Stockholm this evening ahead of Leicester City's friendly against Barcelona.
You can listen online here.
Witness appeal after fatal crash

Amy Woodfield
BBC Local Live
Police want to hear from anyone with information about the crash.
"The A47 was busy at the time of the incident and we want anyone who witnessed the collision to come forward with any information – you may be able to help with our investigations."
Mum says heart unit saved daughter's life

Sandish Shoker
BBC News Online
Amy Parkes from Mansfield said her daughter, Imogen, had been diagnosed with a heart defect before she was born and spent six of her first eight weeks alive at Glenfield Hospital.
"I don't understand how it is deemed acceptable to close such an important unit down," she said.
"If they start closing heart hospitals down it is not going to have a positive outcome for children with heart defects."
Heart surgery boss says unit 'strives' to be the best

Sandish Shoker
BBC News Online
Aiden Bolger from the East Midlands Congenital Heart Centre at Glenfield Hospital said they were grateful for the support of parents who would have to go much further to get treatment if heart surgery were to end.
He said they had worked hard to improve the quality of care available at Glenfield Hospital and added: "We have strived to be the best we possibly can."

Amy Woodfield
BBC Local Live
A motorcyclist who died in a crash on the A47 near Glaston on Friday has been named as 40-year-old Miroslav Bocko from Corby.
He was travelling in the direction of Leicester at about 17.15 when he collided with a car driving in the opposite direction.

Dull and cloudy this afternoon with a couple of isolated showers possible ahead of some more persistent rainfall in the late afternoon and evening. 
Highs of 19C (66F).
Council 'committed to improving care'

Eric Simpson
BBC News Online
The city's deputy mayor says she's pleased with the positive report from Ofsted on young people leaving care.
Sarah Russell is responsible for young people and schools in Leicester and admits more work still needs to be done after a scathing report last year.
Problems that remain include a high workload and the number of care leavers who don't have jobs or training.
She says: "I know that staff across the service are committed to make improvements."
Mum joins campaign to save heart surgery at unit

Sandish Shoker
BBC News Online
Amy Parkes from Mansfield, whose daughter had life-saving heart surgery at a specialist heart unit at Leicester's Glenfield Hospital, has joined a campaign to stop plans to end heart surgery there.
NHS England says it's no longer prepared to support the unit for surgery following a review of standards and safety.
Thousands support Glenfield Hospital petition

Amy Woodfield
BBC Local Live
Thousands of families are joining the fight to save heart surgery services at Leicester's Glenfield Hospital. 
The service, which carried out over 300 operations last year, has been earmarked for closure by NHS England, which claims it won't meet the latest standards.
Three petitions set up to fight the plans have 40,000 signatures between them.
Leicester's care system 'getting better'

Eric Simpson
BBC News Online
Inspectors who look at the way Leicester City Council cares for young people leaving care seem to like what they're seeing.
They visited at the end of June because previous reviews found problems with the way the city council deals with children in care - but this time they found "significant progress" being made.
They said the system used to check up on the progress of those leaving care was "more reliable".
NHS bosses ponder merger for homeless and refugee services

Amy Woodfield
BBC Local Live
Professor Azhar Farooqi says homeless and refugee patients need the most cost effective care.
He says: "Currently general practices meet the needs of a whole range of people so there's no reason why a specialist practice couldn't clearly meet the needs of both these groups, provided it's established and funded in an appropriate way."
Body found in search for missing man

Amy Woodfield
BBC Local Live
Earlier I told you about 22-year-old Benjamin Howsing, who had gone missing from Gilmorton.
Police now say a body has been found in Warwickshire and Mr Howsing's family have been made aware.
They added there are not thought to be any suspicious circumstances.
Health boss disagrees with merger concerns

Amy Woodfield
BBC Local Live
Not everyone agrees with concerns about merging local NHS support for homeless people and refugees.
The chair of the Leicester City Clinical Commissioning Group says he sees no reason why patients would lose out on care.
Fish flourishing in Sheepy Magna

Amy Woodfield
BBC Local Live
I can't say the fish population in the River Sence was something I had concerns about personally but I guess this still comes as good news...
Will Vardy feature against Barcelona?

Ian Stringer
BBC Radio Leicester Foxes commentator
My gut feeling about Jamie Vardy in Stockholm against Barcelona is that he will play a part. 
I don't see him playing the majority - I'm not even sure whether he'll start.
I think Claudio will want to give him a run out then probably use the Community Shield as an opportunity to get him ready for the Hull City game.
Incidentally I also think it means we'll see Lionel Messi - I'd love to see them both on the pitch at the same time.
How charity helped Foxes fan with sight loss

Amy Woodfield
BBC Local Live
Setting off on his 100-mile walk, Martyn Richardson explained why he's fundraising.
He said: "Vista were very helpful with rehabilitation and gadgets - talking clocks, talking watches, cane training that sort of thing."
"I just wanted to do a bit back for them really."
Ranieri expecting another tough test

Leicester City boss Claudio Ranieri is expecting Wednesday's pre-season fixture against Barcelona to be similar in style to that of yesterday's defeat against Paris Saint-Germain.
He says Barcelona are another team who keep possession of the ball very well and described them as "very great champions".
Fans cheer Foxes fan walking to Wembley

Helen McCarthy
BBC Radio Leicester Reporter
It was great timing this morning. As I met to wave them farewell there was already a line of supporters queuing to get tickets to City's first home game of the season.
They gave Martyn a big cheer as he set off on his 100-mile walk.
It's about 30 hours of walking but Martyn's friend Nigel is leading the way. He's confident he has the route sorted and that they'll make it for Sunday.
NHS merger would create 'more drama'

Amy Woodfield
BBC Local Live
Andrew Parsons became homeless after having a "very major mental health breakdown".
He received help from the Dawn Centre and Inclusion Healthcare who he says had specialist skills at working with the homeless.
He says: "When you become an outcast you tend to join with other people in that position. I can see tension being brought in by attempting to merge these services.
"I can see a lot of mental health issues kicking in and a lot of unnecessary stress causing a lot more drama for people who already have enough."
Market traders reject privatisation plan

People will 'slip through the net'

Amy Woodfield
BBC Local Live
At the moment a homeless person can see a GP at the Dawn Centre and Charles Berry House, while asylum seekers and refugees go to the Leicester City Assist service on Clyde Street.
Andrew Parsons, a former rough sleeper, says the help required by homeless people and refugees is different and he worries the skills and awareness of workers won't always be appropriate for both - meaning people who need help won't get it.
Wembley walk for charity that helped him

Helen McCarthy
BBC Radio Leicester Reporter
What's lovely about Martyn Richardson from Thurnby is he is a LCFC supporter through and through.
In fact it was at a Leicester City game 18 months ago that Martyn noticed he couldn't see the ball any more and was in fact going blind.
It's hoped his Wembely walk will raise £5,000 for the Leicester charity Vista that helped Martyn come to terms with his blindness.
Blind Foxes fan walking to Wembley

Amy Woodfield
BBC Local Live
Are you going to watch Leicester City play Manchester United in the Community Shield on Sunday?
Martyn Richardson is and he wont have to worry about parking the car or paying for the train because he's WALKING there.
He's a lifelong Foxes fan and is walking the 100 miles from the King Power Stadium to Wembley to raise money for charity - oh and did I mention he's also blind?
Changes to homeless services cause concern

Amy Woodfield
BBC Local Live
There are some concerns about the idea to merge heath services for homeless people in Leicester with support for asylum seekers. 
It's one of two options being considered by local NHS bosses as they plan for the future.
But charity workers are worried some of the most vulnerable people in the city could slip through the net.
Cricket: Foxes can still make quarter-finals

Leicestershire travel to Derbyshire today in the One-Day Cup.
The Foxes kept themselves in with a chance of a quarter-final place in the competition after achieving an eight-run win against Notts Outlaws yesterday.
The result moves the Foxes on to six points - meaning they can go through with victory at Derbyshire as long as Yorkshire and Lancashire also win in the final round of matches.
Gilmorton man goes missing

Amy Woodfield
BBC Local Live
Police are worried about this 22-year-old man who left home yesterday afternoon and hasn't been seen or heard from since.
Benjamin Howsin is from Gilmorton and was driving a silver/pale blue Peugeot 106.
Latest Leicestershire headlines

Amy Woodfield
BBC Local Live
There's concern plans to merge homeless services with those for asylum seekers could hurt vulnerable people
A blind Foxes fan is to walk to Wembley for this weekend's Community Shield match
Cricket: Leicestershire hopeful of quarter-final place as they prepare to face Derbyshire
Foxes suffer heavy defeat

It wasn't quite the dream game we'd hoped for in Los Angeles this weekend - Leicester City were beaten 4-0 by Paris Saint-Germain.
It was their second game of this summer's International Champions Cup.

Amy Woodfield
BBC Local Live
There was another fire in the Frog Island area of Leicester overnight- this time at a building on New Pingle Street.
Fire crews were called just after 01:00 and were at the scene for about three hours.
An investigation into the cause of the fire will be carried out this morning.