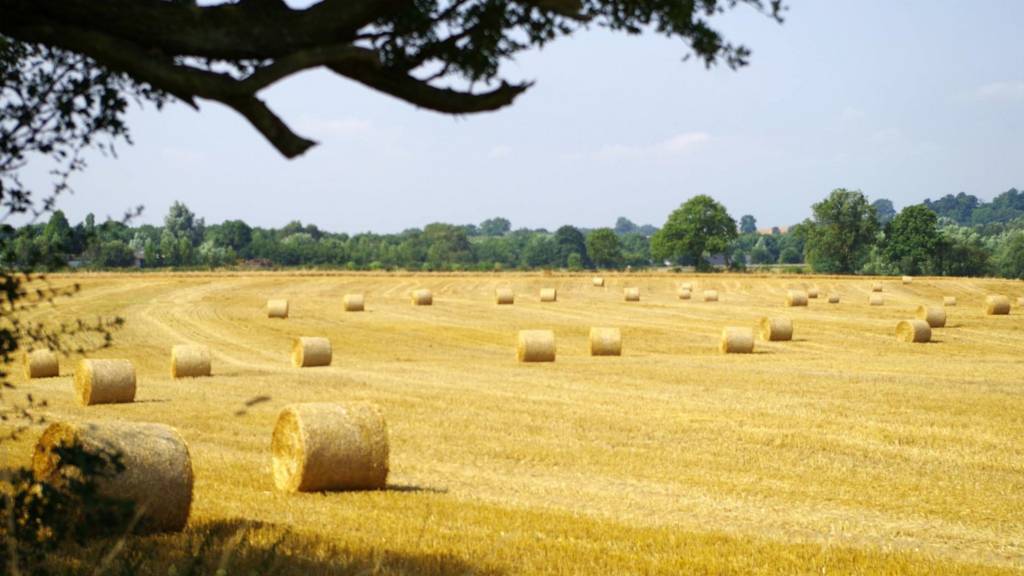 BBC Local Live: Leicestershire
Summary
Updates for Tuesday 30 August 2016
News, sport, weather and travel updates will resume at 08:00 Wednesday
Our live coverage across the day
That's all from Leicestershire Local Live. Our updates will start again at 08:00 on Wednesday.
Weather: Some rain possible tomorrow morning

Kaye Forster
Weather Presenter
Staying dry and sunny into the evening. Remaining dry overnight but the cloud will increase and the breeze will pick up. 
It will be a milder night with temperatures falling to a minimum of 13C (55F).
A cloudy start to Wednesday. There will be a few spots of rain through the morning too. 
The rain will clear through the afternoon and there will be some sunshine returning later to give a drier and brighter end to the day.
Thoughts on Albrighton's new deal with the Foxes

Ian Stringer
BBC Radio Leicester Foxes commentator
A player who made 42 appearances in a title winning season is clearly a key member of a legendary squad and Marc Albrighton more than played his part.
His precise delivery from wide areas was vital in the Foxes' success last term, as was his accurate passing. 
Not the most prolific in front of goal but that's not his game, he's an old fashioned winger, drops the shoulder and uses his brain as much as his feet.
Ipswich sign Lawrence and Best

Ipswich sign Leicester forward Tom Lawrence on a season-long loan and ex-Rotherham striker Leon Best on a one-year deal.
Your photos: Sunset walkies in Castle Donington

Amy Woodfield
BBC Local Live
Thanks to our BBC Weather Watcher Loki's keeper for uploading this lovely photo taken in Castle Donington...
A gorgeous sunset and a beautiful dog - what a way to finish the day.
Albrighton signs new deal with Foxes

Leicester City winger Marc Albrighton has become the latest player to commit his future to the Foxes by signing a new deal until 2020.
Jogee denies murder and manslaughter

Amy Woodfield
BBC Local Live
Ameen Jogee is accused of Mr Fyfe's murder. 
The prosecution alleges he "egged on" Mohammed Hirsi who actually did the stabbing.
He denies murder and an alternative charge of manslaughter.
Leicester players disciplined by club

Amy Woodfield
BBC Local Live
There's some more details here on that story about Leicester Tigers taking disciplinary action against a number of players after an incident during the club's trip to Italy.
Jury to decide on policeman murder trial

Amy Woodfield
BBC Local Live
A jury has been sent out to consider its verdict in the case of a man accused of murdering a former police officer in Leicester.
Paul Fyfe was 47 when he was stabbed at his girlfriend's house in June 2011.
'Lack of platform space' at Leicester Railway Station

Amy Woodfield
BBC Local Live
I told you earlier about Leicester being the "most underserved" place in the UK in terms of rail service.
One man thinks this could get worse in the future as train travel gets more popular...
"Leicester is now finding itself in a very difficult situation because it's got four trains an hour to and from London and it's got the Cross Country services going to Stansted, Cambridge and Birmingham. It's finding it very difficult to find the platform capacity."
Leicestershire sign up young batsman

Leicestershire sign teenage batsman Harry Dearden on a contract for 2017 after he impressed for the club's second XI.
Your comments: Foxes mural vandalised

You've taken to our Facebook page to share your feelings about the Leicester City mural on Kate Street being vandalised.
Rich Penn says: "Some people are just morons,unfortunately this is what we have to put up with."
Jiksa Moda Pandit says: "Kante was a big part of LCFC winning the premier league and turning a dream into a reality. we should wish him well in his future."
Generator on the way to Ragdale

Amy Woodfield
BBC Local Live
I've got an update on the power outage in Ragdale...
Western Power Distribution say they're getting a generator to the site so the majority of the 46 properties should have their have power back in an hour or so.
Any remaining properties will have to wait a bit longer (next few hours).
Engineers are still working on problem with the underground cable.  
Burns and Tuilagi fit for start of season

Richard Cockerill has confirmed Freddie Burns and Manu Tuilagi are fit and available to face Gloucester this Friday.
More student accommodation to be built

The future of Leicester's BHS building

Amy Woodfield
BBC Local Live
We said a final goodbye to BHS in Leicester on Sunday - so what will happen to the big building on Gallowtree Gate?
City centre director Sarah Harrison says there's been no serious interest in the building yet.
She says there is a possibility it could be split into smaller units.
Eco-building growing fruit

Amy Woodfield
BBC Local Live
There are even strawberries growing on the wall...
I wonder who I need to talk to about getting this at BBC Leicester...
Super eco-friendly building is largest in the UK

Amy Woodfield
BBC Local Live
I've seen this University of Leicester building a few times now and always think how great it looks with the plants on the walls...
Did you know it's officially the largest Passivhaus building in the UK? This basically means it's super energy efficient.
Players have been 'dealt with' over McDonald's fiasco

Police were called to the McDonald's but Tigers boss Richard Cockerill says it wasn't as bad as it sounds.
He says the report by Italian media was exaggerated but he says his players didn't behave impeccably and Leicester Tigers have dealt with the players involved.
Tigers players accused of bad behaviour in Treviso

Richard Cockerill has spoken at his press conference today about an incident involving his players at a McDonald's in Treviso.
The players were in the Italian city for a pre-season friendly earlier this month.
It was alleged that while they were there they went on a night out that ended with a trip to McDonald's.
Italian press reported some players went behind the counter of the fast food restaurant and helped themselves to food.
Travel: Crash closed M69 lanes

Amy Woodfield
BBC Local Live
Two lanes have been closed on the M69 between J1 and J2 because of a crash.
Highways England predict they'll need until 14:00 to clear the lanes and say "normal traffic conditions" are expected from about 15:00.
Latest Leicestershire headlines

Amy Woodfield
BBC Local Live
The doors and bonnet have been stolen from a police car parked outside the station in Bosworth
A mural to celebrate Leicester City winning the Premier League has been vandalised
Freddie Burns and Manu Tuilagi are fit to play for Leicester Tigers on Friday's season opener
Power cut caused by problem with underground cable

Amy Woodfield
BBC Local Live
I've just spoke to Western Power Distribution again who say the power cut in Ragdale is down to a fault on an underground cable.
So far there's no estimation on when power will be restored but I'll keep trying to find out.
Your comments: Leicester has fewest railway stations per head of population

On Facebook you've been commenting on the story of Leicester's railway users being one of the 'most underserved' in Britain.
Marc Sharp says: "The Leicester-Burton line should be reopened to passengers. Evidence has shown that where lines have reopened in Scotland and Wales passenger usage has been better than expected.
Sarah Boyles says: "On my way to Leicester station now... hopefully I'll be fully served today."

Amy Woodfield
BBC Local Live
If you're in the Ragdale area of Leicestershire and wonder why the kettle's not boiling you're probably one of the 46 households without power.
Western Power Distribution have told us they are re-routing supplies and working to restore power.
Artist will correct mural

Amy Woodfield
BBC Local Live
The artist who painted the mural on Kate Street says he'll come back to Leicester fix the damaged caused to N'Golo Kante's face.
The whole piece took him weeks to complete earlier in the summer.  

Charlie Slater
BBC Weather presenter
Kanté image vandalised on mural

Amy Woodfield
BBC Local Live
How sad - the first mural to celebrate Leicester City winning the Premier League has been vandalised...
Here's Matt Vaughan-Smith and his parents talking about him coming out as gay in the 90s.
It's well worth a listen...
I'll be able to share another coming out story with you tomorrow all in the build up to Leicester Pride this weekend.
Algerian internationals have 'chemistry'

Stories of Islam Slimani coming to Leicester City are flying around the rumour mill again this morning.
An Algerian football journalist says Slimani has already has a "very good chemistry" with Riyad Mahrez.
Leicester City and Sporting Lisbon have reportedly held talks over a £25m transfer.
Car was on loan to help with rural engagement

Amy Woodfield
BBC Local Live
That awkward moment when you borrow something from a friend and then break it or lose it...
Well Leicestershire Police will have some explaining to do because it turns out the Land Rover Discovery was on loan to them when it had its doors and bonnet stolen.
Police have sent over a statement saying the theft happened between 23:00 on 25 August and 05:45 on 26 August while it was parked on Shenton Lane in Market Bosworth.
Do we need another railway station?

Amy Woodfield
BBC Local Live
Leicester has topped a list of places in Briton that have the fewest railway stations considering the size of population.
A survey found there's one station in Leicester for more than 340,000.
Back in the 19th Century Leicester had four mainline stations.
Vaz comments on illegal immigration figures

Amy Woodfield
BBC Local Live
"If you get all the way over from Calais and you end up in Kent it shows that there are either problems with Calais security or more seriously, security when you actually arrive into this country. This is the kind of problem that need to be dealt with at the border not in our towns and cities."
Doors and bonnet stolen from police car

Amy Woodfield
BBC Local Live
Imagine coming back to your car to find the doors and bonnet had been stolen - well that's what happened to Leicestershire Police over the weekend...
Parents pleased with new school

Helen McCarthy
BBC Radio Leicester Reporter
This morning there was much excitement between children who were the first to walk through the doors of Fossebrook Primary School in Leicester Forest East.
Many were picking up their new school cardigan and homework bag, all bright purple.
Parents were busy taking photographs of their child's first day and told me they loved the shiny new building's clean white walls with bright coloured canvases and notice boards just waiting for children's work for display.

Amy Woodfield
BBC Local Live
These smiling little faces tell me not all children are upset the summer holidays are over...
These little boys are the first ever pupils at the Fossebrook Primary School in Leicester Forest East.
The boy at the back doesn't look too sure.
Thousands of illegal immigrants arrested
Figures obtained by BBC News show that over the past three years police have arrested more than 27,000 people suspected of illegally entering the UK.
The Leicester East MP Keith Vaz says this suggests the UK's border is not secure.
Matt's 'coming out' story

Amy Woodfield
BBC Local Live
Matt Vaughan-Smith has been sharing his "coming out" story ahead of Leicester Pride this weekend.
He's been speaking to BBC Radio Leicester - I'll get you the link to his whole story soon.
Drinkwater tweets of 'pride' making the England squad

Amy Woodfield
BBC Local Live
Listen: Matt Elliott on Drinkwater's England selection

One person who was pleased to see Danny Drinkwater's name on the list of England players was former Leicester City captain Matt Elliott...