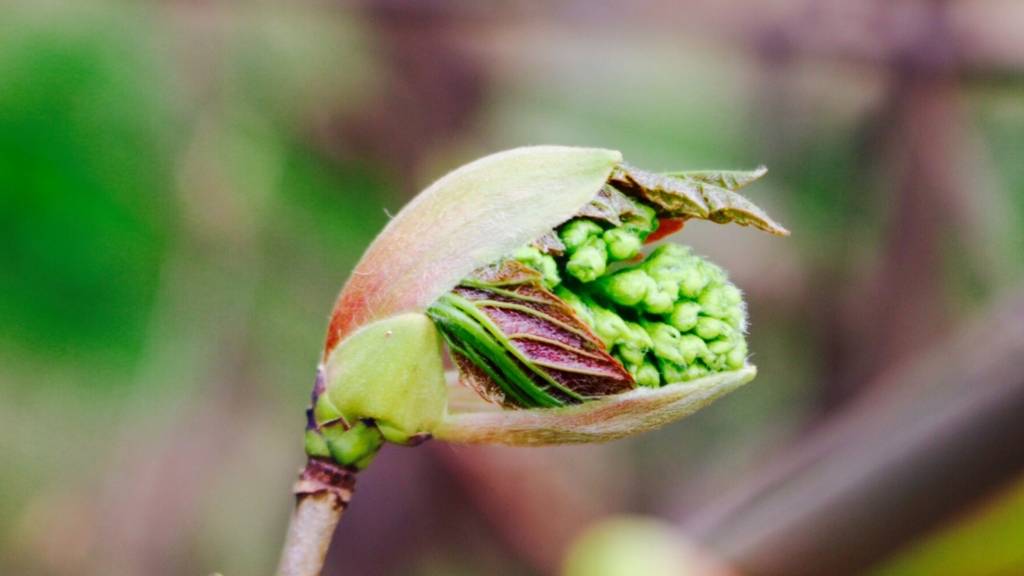 Summary
Oxbotica tests driverless buses in London
Pedal-powered sewing machine video goes viral
Oxford United's Michael Appleton 'will never watch video of Wembley game'
List of county council candidates published
Fleetwood Town keep up their League One promotion push and delay Sheffield United's promotion with victory at Oxford United.
Read more

Thanks for joining us today. We will be back at 08:00 tomorrow with more news, travel, weather and sport from across the county. 
What sport do you play with a tambourine?
It's tamburello, of course. The drum-based racket sport like tennis, with a twist. 
BBC Oxford has visited the England team to find out exactly how it's played. 
Lloyds will close Carterton branch
Lloyds Bank has announced that its Carterton branch is one of 100 locations that it plans to close between July and October .
It is among a programme of 400 branch closures already announced in principle.
Some 54 Lloyds branches will be affected, alongside 24 Bank of Scotland and 22 Halifax branches.
There will also be a net reduction of 325 staff, who were told about the plan on Wednesday morning.
Oxford squatters to be evicted from Summertown
A group of squatters who have previously occupied two Oxford University-owned buildings have been given two days to leave an unused shop in Summertown. 
Oxford County Court said it had served an interim possession order for the property on South Parade - formerly an Italian restaurant - to the group. 
Members of the group have previously squatted in a Wadham College-owned car showroom and an Oxford University-owned derelict power station. 
The owner of the property has been approached for comment. 
Man hunted after Oxford slot machine theft
A CCTV image of a man who might have information about a robbery in Headington has been released by police.
At about 11:55 on 27 March a female member of staff was emptying gambling machines in The Royal Standard pub on London Road when a man tried to grab her bag.
She kept hold of it, but the man grabbed a bag of coins from the table and ran off in the direction of New High Street.
The woman sustained injuries to her finger and pain in her back and arms.
Football: Bulls game to be played behind closed doors

Trevor Owens
Sports Editor, BBC Hereford & Worcester
Hereford FC's rearranged game at Didcot Town will be played behind closed doors on Tuesday, 11 April, the club says.
The original game was abandoned in the 87th minute after crowd trouble .
Following consultation with Thames Valley Police, both Hereford FC and Didcot Town submitted a request this morning to the Southern League that the match ordered to be replayed should take place behind closed doors."
Family, including eight-year-old girl, assaulted in Banbury park
A man, a woman and a girl were assaulted while taking a walk in a park in Banbury , police said.
The attack happened at the entrance to Princess Diana Park near to Orchard Fields primary school at about 15:30 on Thursday.
A 39-year-old woman, a 27-year-old man and an eight-year-old girl were approached from behind by two women who punched the adults and pulled the woman to the floor by her hair.
During the altercation the girl was also injured.
While walking off in the direction of the car park near the school, the offenders then made threats to cause serious harm to the victims, as well as from a moving car in Bretch Hill as the family walked home.
Two women, aged 24 and 23, have been arrested on suspicion of assault and making threats to kill. They have been released on police bail until 16 April.
St John the Baptist, Burford
This week's Bells on Sunday comes from the church of St. John the Baptist, Burford in Oxfordshire. The church is well known for its merchants' guild chapel, and it's memorial to Henry VIII's barber-surgeon, Edmund Harman. The tower is Norman and holds 8 bells with the Tenor weighing 17 and three quarter hundredweight. We hear them now ringing Double Norwich Court Bob Major.
Find out who's standing in the county council election
Today the lists of candidates standing in Oxfordshire County Council's election are being published by our five district councils.
But to save you time, here is the county council's page that collects all those published so far. 
The election is on 4 May and all 63 seats will be up for re-election. Polling stations will be open from 07:00 to 22:00.
Driverless buses guided by lasers and cameras
The shuttle seats four people and has no steering wheel or brake pedal.
During the trial, five cameras and three lasers will help it navigate a two-mile riverside path near London's O2 Arena, an area also used by pedestrians and cyclists.
It can see up to 100m (328ft) ahead and comes to a steady stop if it detects something in its path - although it can also do an emergency brake if required.
Oxfordshire County Council to lose 18 councillors

Bethan Phillips
Political reporter, BBC Radio Oxford
Regardless of the outcome of next month's vote - we already know that there will be plenty of new faces on Oxfordshire County Council after 4 May.
A full list of candidates is still being finalised, but I've been told that at least 18 serving councillors will be stepping down.
Among those who have decided not to run are Labour's John Tanner, Liberal Democrat Jean Fooks, Green councillor Sam Coates and Conservative cabinet member Melinda Tilley.
The reasons for stepping down are likely to be many and varied - but it will be interesting to see if people continue to vote along party lines or if they might change their allegiance when they see a new name on the ballot paper.
Labour's Kier Starmer speaks in Oxford
Shadow Brexit Secretary Kier Starmer is in Oxford today launching the party's local election campaign.
Breaking
BMW workers to strike over pensions
Workers at BMW's UK plants, including Oxford, are to strike over plans to close the company's final salary pension scheme.
The union Unite will call eight 24-hour strikes across four sites, starting on 19 April and ending on 24 May.
It will be the first time staff at BMW's UK operations have staged a walk-out.
BMW employs about 8,000 people and Unite says the action could involve up to 3,500 workers who are in final-salary pension schemes. 
Harriet Riddell started creating her artwork at Glastonbury festival.
Appleton: Sunday was 'worst moment in football'
The U's boss has told BBC Oxford he doesn't intend to ever re-watch Sunday's loss to Coventry in the Checkatrade Trophy final at Wembley.
He said despite having to end his own playing career due to an injury, the defeat was still his "worst moment in football".
Appleton tells his players not to be too high after a win or too low after a loss, but said he needed to "have a word with himself" in the aftermath of the match.
Today's Oxford Mail front page
Weather outlook: Dry and bright

Oxford United boss Michael Appleton says he will never watch the video of their EFL Trophy final defeat by Coventry.
Read more
Harriet's viral sewing sensation
This BBC Oxford video (look out for our building in the background, and manager Stefan Williams on the bike) is a few days old, but it has just passed 1,000,000 views on Facebook! 
So to celebrate, here it is again:
Driverless shuttle bus to be tested by public in London
Members of the British public are getting their first extended trial of a driverless shuttle bus developed by an Oxfordshire company.
Over the next three weeks, about 100 people will travel in a prototype shuttle on a route in Greenwich, London.
The vehicle, which travels up to 10mph (16.1kmph), will be controlled by a computer.
However, there will be a trained person on board who can stop the shuttle if required.
Oxbotica, the firm that developed the shuttle, said 5,000 members of the public had applied to take part in the study.
Hello and welcome to Oxfordshire live on this Wednesday morning.
Throughout the day we'll be bringing you news, sport, weather and travel from across Oxfordshire.
You can get in touch with us using  email , on  Twitter  or using our  Facebook page .