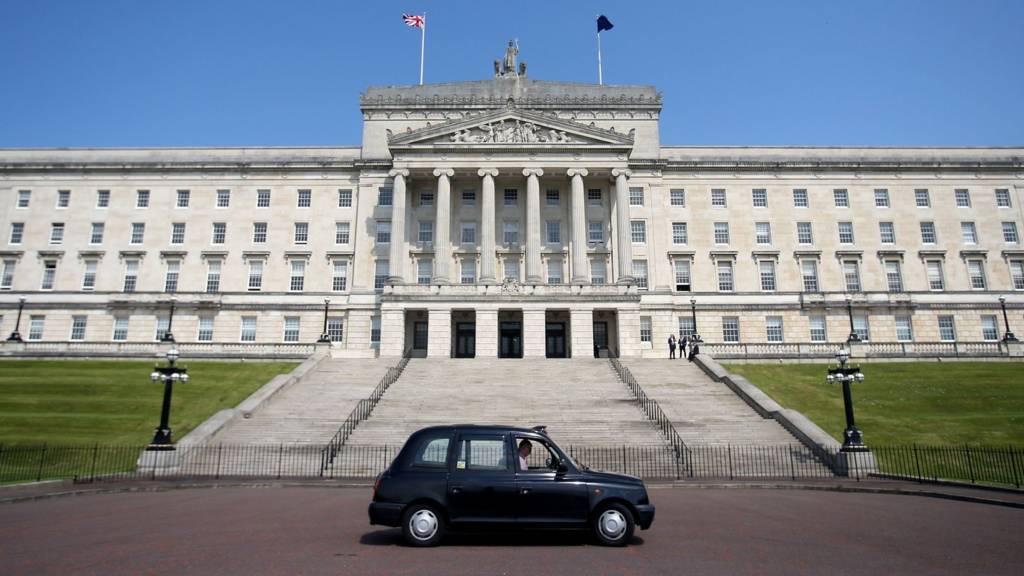 Assembly debates committee formation
Summary
MLAs met to elect members of standing and statutory committees.
Appointments were made to the Assembly Commission.
Allister says he wants NAMA inquiry to resume
BBC NI political correspondent, Stephen Walker, tweets...
The Assembly is adjourned
The votes are taken on a cross-community basis and there are no objections to any of the appointments.
Robin Newton adjourns the plenary, at the end of one of the shortest ever days at the Assembly.
Speaker Robin Newton begins the process of electing members of the various Assembly committees and appointing members to the Assembly Commission.
The nominations are read out and the votes taken.
Somme visit about respect, says McGuinness
Sinn Féin's Martin McGuinness, who is on his way to the Somme and Messines World War One battle sites, says it is an opportunity for his party leadership to pay respect.
"Quite clearly these men [soldiers who died in the battle] were all sons of Ireland. They were part of what we are," he said.
Good morning from a very sunny Stormont. 
There will be a short plenary this morning, beginning at 10:30 GMT. 
MLAs are meeting to discuss motions in relation to membership of standing committees and statutory committees.
There will also be appointments made to the Assembly Commission.