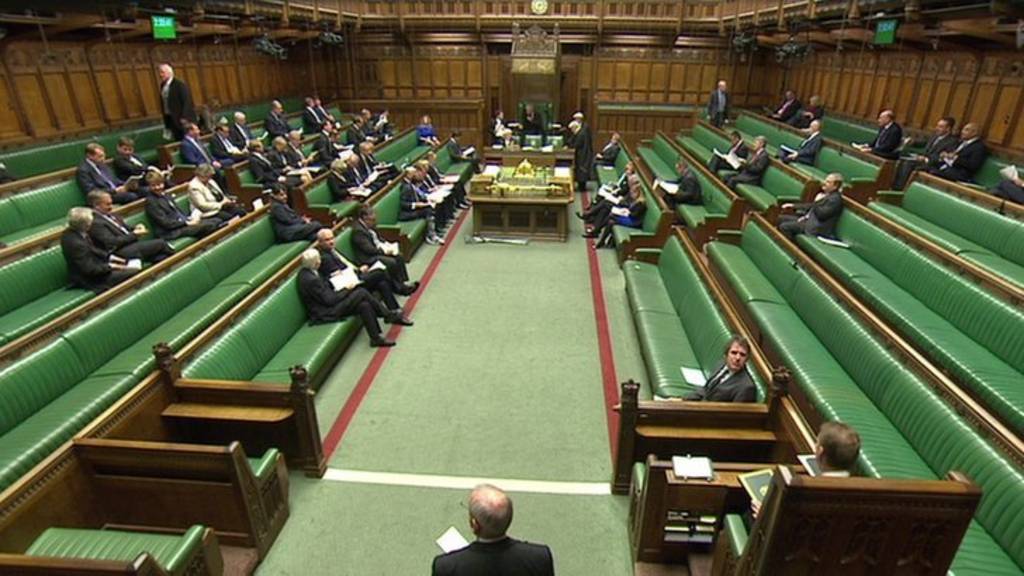 Autumn Statement: Wednesday in Westminster
Summary
MPs sat from 11.30 GMT, and the day began with questions to the Wales Office team.
The prime minister answered questions from the leader of the Opposition, Ed Miliband, and backbench MPs in the weekly PMQs session at noon.
Chancellor George Osborne delivered his Autumn Statement - setting out the state of the economy and new announcements on tax and spending
DUP MP Jim Shannon presented a ten minute rule bill on audio announcements in buses.
The Commons then turned its attention to the Taxation of Pensions Bill at report stage and third reading.
Finally, Labour MP Toby Perkins led the adjournment debate on the effect of changes in annual pension allowance on workers transferred out of public sector pension schemes.
Peers sat at 15.00 GMT and the day began with oral questions.
The Lords then considered the Modern Slavery Bill in a committee of the whole House.
The final, short debate was on improving the health of lesbian, bisexual and trans women.