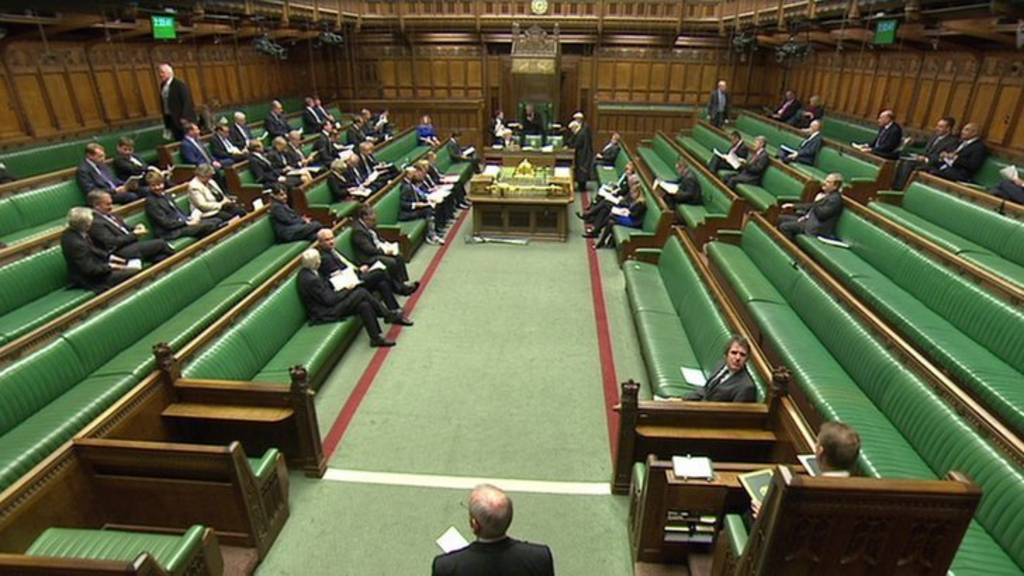 Tuesday in Westminster: 27 January 2015
Summary
MPs met at 11.30 GMT for questions to the Treasury ministerial team.
An urgent question was granted to DUP MP Ian Paisley about the "On the Runs" scheme.
That was followed by a ten minute rule bill on voter registration.
Today's main business was the second reading of the Corporation Tax (Northern Ireland) Bill; followed by a debate on accommodation for young people in care.
Peers met at 14.30 GMT for oral questions, followed by debate on the Pension Schemes Bill at report stage.
Baroness Randerson repeated the answer to the urgent question about the "On the Runs" scheme in the House of Lords.
Peers also took part in a short debate on recent events in Eritrea and Ethiopia and their impact on migration to western Europe.