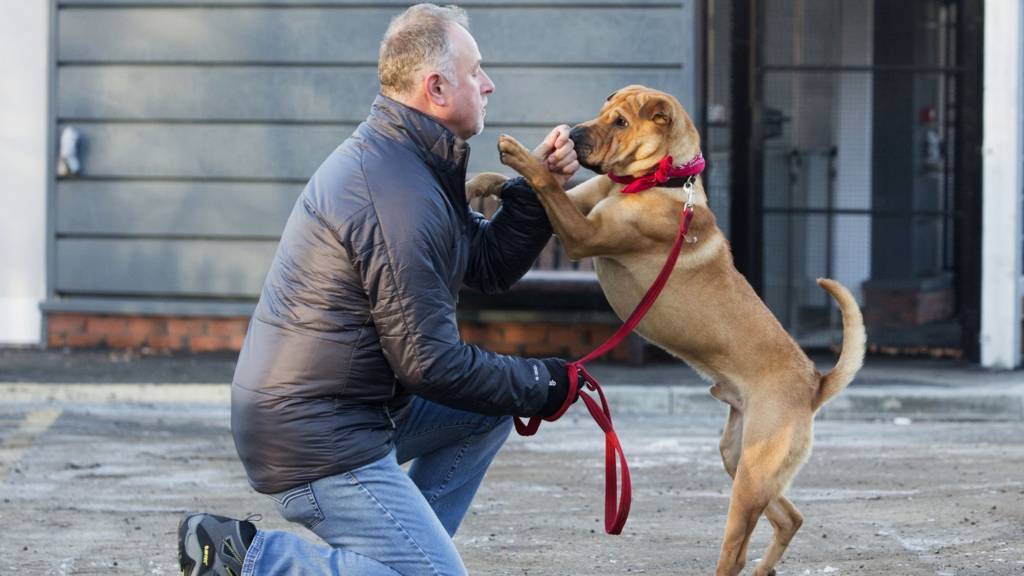 Summary
Ebola nurse infection 'down to visor'
Political figures could lose seats to SNP - poll
Dog abandoned at train station finds new home
Reward offered to trace Old Firm bottle attacker
Three years for firearms teenager
Dave King 'confident' of Rangers takeover
Graham Fraser
BBC Scotland
That is all for today's Scotland Live. Join us again from 07:00 tomorrow.
Have a great night.
Also on Scotland 2015 tonight, Mohammad Sarwar - who recently resigned as the governor of the Punjab - discuses his next move.
Tune in to the show on BBC Two Scotland at 22:30.
Scotland 2015
tweets
: What did you make of the Lord Ashcroft polls today? We'll discuss tonight #scotland2015
The former MP for Glasgow Central Mohammad Sarwar says he will remain involved in Pakistani politics.
He resigned as governor of the Punjab last week.
Mr Sarwar said he will consult friends here in Scotland and Pakistan before he makes any decision on what his next move will be, with forming his own political party one option being considered.
He said he resigned from his former role as he was not happy about a lack of justice for some of the people in Pakistan.
Man charged with attempted murder and rape
An Inverness has man appeared in private at Inverness Sheriff Court on 13 charges.
They include one charge of attempted murder, two of rape, three of sexual assault, six of assault and one of housebreaking.
Malcolm Donald MacDonald, 46, made no plea or declaration.
He was committed for further examination and remanded in custody.
Body found in missing man search
Police involved in the search for a man reported missing from the Jedburgh area have discovered a body.
Charles Bird, 68, was last seen leaving his home in Exchange Street at about 11:00 on Tuesday when he set off for work.
A police spokesman confirmed that a body had been found in the Bedrule area at about 13:40 on Wednesday.
Next of kin have been informed.
Aileen Clarke
BBC Scotland
Hands up if you have a new owner! Kai has! More on #bbcRepScot 6.30pm
A teenage carer has won a new award for her heroism after saving her mother and her younger brother from choking.
Abi Wardle, 16, from Galashiels in the Borders, will receive the Annie Dow Heroism Award in Edinburgh next month.
The award recognises "true acts of heroism" among young people who have additional support living needs.
Abi was juggling school life with caring for her father Peter, who has cancer, when her first aid skills helped save her mother and brother.
At 18:10 on BBC Radio Scotland:
- Dave King on his vision for Rangers - Kenny McLean on moving to Dons - Scott Booth in the studio.
Tune in on 810MW/digital.
New ferry berths for first time
A new ferry built to serve on the Ullapool to Stornoway route has berthed for the first time at Stornoway harbour.
The £42m MV Loch Seaforth has been doing berthing trials at pier number three ahead of its introduction to the route.
The boat has already carried out trials at Ullpool.
Last month, Transport Minister Derek Mackay said he was confident the ferry will be operating by the end of May.
St Johnstone sign Hearts' McKay
St Johnstone have signed Hearts central defender Brad McKay on a pre-contract agreement.
Both clubs announced that the 21-year-old will move to McDiarmid Park as a free agent in the summer.
McKay played in 32 games for Hearts last season as they were relegated from the Scottish Premiership.
But his appearances have been limited to nine this term since his way has been blocked by the partnership of Danny Wilson and Alim Ozturk.
Showdown looms over teacher numbers
Jamie McIvor
BBC Scotland education correspondent
Several councils and the Scottish government are heading for a showdown over next year's budget.
The government and the council body Cosla have been unable to reach a deal over how much money councils get from the government.
If a deal is not reached, the government said it would deal with individual councils directly.
The row centres on whether councils should be given money in return for maintaining the number of teachers.
New Aberdeen signing Kenny McLean speaks of his delight
at joining a club on the up and believes the Dons will help him progress as a player.
Man in court over sexual exposure
A man has appeared in court charged with sexual assault and sexual exposure to a young child in Aberdeen.
Allahbaksh Nadaf, 29, made no plea at the city's sheriff court and was released on bail.
The incident, which police said involved an eight-year-old girl, happened in the Flourmill Lane area of the city at about 08:40 on Monday, 26 January.
Mr Nadaf was charged under the Sexual Offences (Scotland) Act.
St Mirren have signed midfielder Kieran Sadlier, following the 20-year-old's release from West Ham.
The Republic of Ireland Under-21 international has agreed a contract until the end of the season.
"He was very keen to come up to Scotland when I spoke to him before the transfer window closed," manager Gary Teale told the club website.
"He negotiated his release from West Ham to come up to St Mirren, which shows great enthusiasm."
Death crash doctor caught drink-driving
A doctor once jailed for killing a man in a drunken car crash has been banned from driving for nine years after she was caught drink-driving again.
Retired GP Elizabeth Crabbie served five years in prison over the fatal crash in 2000.
However, the 68-year-old admitted driving while twice the legal limit in Comrie on 26 July last year.
As well as the ban, she was ordered to carry out 240 hours of unpaid work and attend alcohol treatment.
A supermarket executive has denied "profiteering" from the falling cost of milk and said suppliers set the price.
Morrisons agriculture manager Andrew Loftus told MSPs on the rural affairs committee his stores were actually seeing a drop in profits.
Last month, the committee launched an urgent inquiry into the milk pricing crisis.
Some farmers have complained the price they are paid for milk is now less than their production costs.
Mr Duncan also revealed why the family of Ms Najafian want to honour her with a charity.
He added: "The family and I have decided to start this charity to try and raise money for children, whether that is trying to tackle poverty or better education.
"We just want to raise as much money as we can and I know that is something Maryam would be very proud of.
Sledging victim was 'happiest person'
The fiancé of a schoolteacher who died after a sledging accident has paid tribute to her as plans for a charity in her name are announced.
Maryam Najafian, from East Kilbride, was seriously hurt in Kelvingrove Park, Glasgow, last month and died later in hospital.
On Radio Scotland's Newsdrive, Ms Najafian's partner Andrew Duncan said: "Maryam always wanted to live her life to the full and have as much fun as she could. She was the happiest person.
"There is not a second of the day that goes by where I am not thinking about her.
"Things just went wrong very quickly. I don't think any of us quite appreciated how bad the accident was but unfortunately, as the hours passed that night, the messages we were getting from the surgeons were worse."
Portree poised for youth hostel
Steven McKenzie
BBC Scotland Highlands and Islands reporter
The Scottish Youth Hostels Association (SYHA) will open its first hostel in Portree on the Isle of Skye in March this year.
The association has been renovating the former Bayfield Backpackers property and the adjacent Bayview Guest House.
It will have up to 18 rooms and self-catering facilities.
SYHA Chief Executive Keith Legge said: "Portree has been on our list for a long time as an ideal location for a youth hostel."
He added: "The Isle of Skye is one of the must-visit destinations in Scotland and we look forward to welcoming more guests to this beautiful island."
Should a poll showing a 25 point swing to the SNP be taken seriously?
Extensive polling by Tory peer Lord Ashcroft suggests the SNP is on course for big gains in this May's General Election.
But can the huge swing from Labour to the nationalists be believed, and are their any words of caution?
St Mirren manager Gary Teale faces a Scottish FA disciplinary charge after suggesting Yoann Arquin was the victim of a premeditated red card.
Teale has been served with a notice of complaint for comments made after a 2-1 loss to Dundee on 24 January.
He is accused of breaching rule 72 by "criticising the performance of match officials in a manner which indicated bias or incompetence on their part".
Teale criticised referee Steven McLean for Arquin's dismissal.
£390m to deliver 6,000 affordable homes
More than £300m over two years to extend annual funded childcare to 600 hours for 3 and 4 year olds and vulnerable 2 year olds.
£81m to mitigate against Wesminster's welfare reform including the 'Bedroom Tax'
Increase the health budget to over £12bn with a funding increase of £383m
Secure £4.5bn of infrastructure investment in 2015-16
£330m of further capital investment in schools.
Coming up
92 - 95 FM and 810 MW
Pauline McLean
BBC Scotland
Hope to have more detail soon from Scottish Enterprise on a brand new studio plan. More on BBC Radio Scotland's Newsdrive at 16:00.
Listen live to the programme
here.
Man held after 'altercation' in Bo'ness
A 40-year-old suffered serious injuries and another man was detained following an altercation in Bo'ness.
The incident took place on Wotherspoon Drive at about 19:15 on Tuesday.
The victim was taken to Forth Valley Royal Hospital, where he remains in a stable condition.
A spokesman for Police Scotland confirmed that a man had been detained, and said inquiries are ongoing.
Finance Secretary Swinney says his budget plans will create a "more prosperous and fairer Scotland".
• Secure £4.5bn of infrastructure investment in 2015-16
• Support £330m of further capital investment in our Scotland's Schools for the Future programme through NPD funding
• Provide £140m to deliver 2 new college campuses through the NPD pipeline
• Continue to deliver the most competitive business tax environment in the UK
• Invest £16.6m in 2015-16 to further take forward recommendations of the Commission for Developing Scotland's Young Workforce
• Maintain the most competitive business environment in the UK.
A man has died in a house fire in Aviemore.
The emergency services were alerted to the blaze in Strathspey Avenue shortly after 08:30 this morning.
Firefighters from Aviemore. Kingussie and Grantown on Spey tackled the fire and found the man's body inside the house.
Police Scotland and the Scottish Fire and Rescue Service said they will hold a joint investigation into the incident.
Follow extensive coverage of the final scrutiny of the budget for 2015-16 over on the
Democracy Live page.
Tesco's online banking operation
has been hit by a computer fault
, with customers unable to view their accounts.
Tesco Bank said customers trying to use current accounts, savings and loans - but not credit card services - had been affected since Tuesday.
Potentially many thousands of accounts could be hit, but Tesco said it had not received "a huge number of calls".
"We are working hard to resolve this matter as soon as possible," it said.
Dundonian threatened to blow up bank
A Dundee man threatened to blow up the London headquarters of Barclays
in a row over his bank account
.
John Driscoll had phoned the bank asking to be refunded an £89 charge which had been taken from his account.
When the 60-year-old was told an investigation would have to take place before the money was refunded, he threatened to blow up their head office with plastic explosive Semtex.
He was ordered to carry out 150 hours of unpaid work at Dundee Sheriff Court.
Tim Reid
Political correspondent, BBC News
Professor John Curtice on the Ashcroft poll: "[It] demonstrates that if you do 16 opinion polls in 16 constituencies Labour is behind the SNP.
"But [it] won't take great movement back to Labour for them to scramble back some of support they have lost."
Prof Curtice discussed the poll on
Politics Scotland.
On 4 February, 1818, Sir Walter Scott supervised the rediscovery of the Honours of Scotland, the Scottish Crown Jewels, in Edinburgh Castle.
The jewels consist of a sword, crown and sceptre. The three items were first used together during the coronation of Mary, Queen of Scots and last used for the coronation of Charles II in 1651.
During the Second World War, they were hidden in different parts of Edinburgh Castle in case of German invasion.
In 1685 King Charles II died and James VII was crowned. James's Catholicism created a revival of the religious conflicts that had plagued the previous century, and led to his being deposed in 1688. His sympathisers left in the country became known as Jacobites, after Jacobus, the Latin for James.
Scottish Rugby has suspended Ryan Wilson for three months without pay
following his assault conviction.
It was also decided that the 25-year-old Glasgow Warriors loose forward will not be considered for Scotland selection until late August, meaning he misses the Six Nations.
Last week, nine-time capped Wilson was found guilty of assaulting a fellow rugby player on a night out.
Wilson, who has been with Glasgow since 2010, has the right to appeal.
Cider maker Thistly Cross has secured its first major deal with supermarket giant Asda.
Asda will stock five varieties of the Dunbar-based company's products in 56 Scottish stores from this month, in a deal worth £150,000.
They include the Thistly Cross original, traditional, real strawberry, real ginger and whisky cask lines.
The company, which employs 14 staff at its East Lothian site, produces a range of premium farmhouse ciders.
Douglas Fraser
Business and economy editor, Scotland
.@RuthDavidsonMSP on @LordAshcroft poll: appeal to ex-LibDem switchers: "@ScotTories only party with strength +leadership to challenge @theSNP"
Culture Secretary Fiona Hyslop has revealed a bid for a Scottish film studio is being considered.
She told MSPs on the Economy, Energy and Tourism committee she was "reasonably confident" a plan would be outlined before the next parliament.
But she said the timescale would be determined by the private sector.
Her comments followed the announcement of two new funds to provide financial support for the film, television and animation industries totalling £3m.
Reward to trace bottle attacker
A reward of £1,000 has been offered in an effort to find the person responsible for a bottle attack on a 10-year-old boy before Sunday's Old Firm game.
Kieran Duffy was left covered in blood, lost two teeth and suffered a hairline fracture to his face.
The young Rangers supporters was attacked after a group of Celtic fans surrounded the minibus he was travelling in, at Cathcart Road, near Hampden Stadium.
Police said that, so far, they had received no calls offering information. The reward has been offered by a local businessman.
Kai re-housed - Your views
Text using 80295
Eileen, Leith: I'm so glad that lovely Kai has a great new owner and has gotten over losing and missing his old owner! Bless.
The problem with a quiet day off is Spence jun mixing in the room like he's Avicii or da Vinci, whichever he's called...