Been and Gone: The Wheel of Fortune whizz and the Mattel man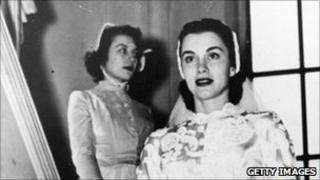 Our regular column covering the passing of significant - but lesser-reported - people of the past month.
The album cover has become an artform in its own right but its iconic status is due to the foresight of graphic designer, Alex Steinweiss. Prior to WWII most 78rpm records were sold in plain paper covers but the newly introduced LP was more susceptible to scratching so new packaging had to be devised. As well as coming up with the concept of the outer cardboard sleeve, Steinweiss also began adding artwork to his new covers and record companies discovered that albums sold many more copies when they were displayed in the new style of packaging. Prior to 1945 he designed all the covers for Columbia records and then, as a freelance, began producing artwork for other companies including Decca and London Records. In the mid-1950s he started using photography on his covers and continued designing for record companies until the 1970s.
Some of the world's most famous actresses have added glamour to the James Bond films but it was Linda Christian who became the first ever actress to appear as a Bond girl. She played a character called Valerie Mathis in a 1954 US television adaptation of Ian Fleming's first novel, Casino Royale, which had only just been published. Her character's name in the novel had actually been Vesper Lynd. The production bore little resemblance to later incarnations of 007 with the main character being the card playing CIA agent Jimmy Bond. Linda Christian had ambitions to be a doctor but an affair with the actor Errol Flynn saw her take up an acting career. She appeared in the 1947 film Green Dolphin Street and played Mara in the last Johnny Weissmuller Tarzan film in 1948. Shortly after this she married the actor Tyrone Power, although the couple were divorced just eight years later.
Weighing in at more than a tonne, the giant Wheel of Fortune, designed by Ed Flesh, is the centrepiece of the world's most popular game show. A mass of bright colours and flashing lights, the wheel is spun by contestants in order to find out what prize they have won. As a television art director, Flesh designed sets for a number of game shows, specialising in the use of bright lighting and garish colours which contrasted with the utilitarian world of the 1950s and early 60s when TV game shows were becoming more popular. His first wheel was upright and quite small which made it hard to see on the screen. He then came up with the idea of a horizontal wheel which could be looked down on by the camera. A syndicated version of the show appeared on UK TV in the 1990s hosted by Nicky Campbell and later, John Leslie.
Few journalists can claim to have written for the same publication for more than 80 years but Bill Boddy was still producing articles for the influential magazine, Motor Sport in his 90s. He became hooked on motor racing when he visited the famous Brooklands track in 1926 and began bombarding Motor Sport with a series of articles. The publication finally gave in under this pressure and his first piece appeared in 1930. The magazine struggled to stay afloat in the years leading up to the war but Boddy kept it going almost single handed although he was not officially made editor until 1945. Brooklands remained his passion and he was instrumental in forming the Brooklands Society which managed to save the circuit when it was threatened by developers. He was one of the foremost campaigners for greater safety in Formula One which had an appalling record for driver fatalities in the 1950s and 60s.
Eliot Handler co-founded what became the world's largest toy company. Together with a friend Matt Matson, he began making furniture for dolls' houses under the name, Mattel. Their first successful product was a toy ukulele which appeared in the 1940s shortly before Handler bought out his partner and formed a business partnership with his wife Ruth. It was she who came up with the idea of Barbie. Her husband was sceptical about the doll's potential but Barbie went on sale in 1959 and within 10 years, was the mainstay of the company's business and a figure of hate for the newly emerging feminist movement. Handler himself invented Hot Wheels, tiny toy cars which little boys could play with while their sisters dressed their dolls. Hot Wheels became a rival to Britain's Matchbox range, which Mattel eventually bought in 1996. By this time Handler and Ruth had been forced out of Mattel when a new management team began to move the company away from its toy manufacturing base.
Cryonics, the idea of freezing bodies for future resurrection, was pioneered by the former physics teacher Robert Ettinger. Inspired by a story in a sci-fi magazine he published a book in 1964 in which he expounded the theory that people could undergo freezing after death and then be revived in the future when a cure for their disease had been found. Despite being rubbished by mainstream scientists, one of whom described his ideas as akin to "turning a burger back into a cow" his ideas attracted some followers and by the mid 1990s more than 60 people were tucked up in their personal deep freezes awaiting reanimation. Ettinger certainly practiced what he preached. He is currently immersed in a tank of liquid nitrogen at -321 degrees Fahrenheit alongside his mother and his two wives.
Among others who died in July were the actresses, Anna Massey and Googie Withers; the last Crown Prince of the Austro-Hungarian Empire, Otto von Habsburg; the former US First Lady, Betty Ford; the portrait painter, Lucian Freud and the singer-songwriter, Amy Winehouse.