On the run, Snowden turns to lawyers for help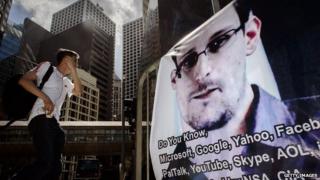 Edward Snowden is getting advice and support from an eclectic bunch, ranging from a constitutional lawyer to a former Russian spy.
After leaking information about surveillance operations, Snowden has been on the lam. And since arriving in Moscow on 23 June, he has been in legal limbo.
Russian President Vladimir Putin said he would grant Snowden asylum in Russia - so long as he agreed to stop leaking US secrets. Snowden has meanwhile requested asylum in at least 19 countries.
Snowden is now considering his options, with Venezuela as a possibility. Here are the legal experts and activists who are helping him make a decision about his next move.
Julian Assange
Title: Founder, Wikileaks
Relationship to Snowden: Provides advice and support
Where he can be found: Ecuador's embassy in London, where he has sought refuge after Swedish authorities asked to speak with him about allegations of sexual abuse
Childhood home: Townsville, Australia
Education: University of Melbourne, where he read maths and physics
Career highlights: A self-described cryptographic engineer, he told a reporter for Time magazine that he "set up one of the first free-speech [Internet service providers] in Australia". He founded Wikileaks in 2006.
What he reads: Slammed Eric Schmidt and Jared Cohen's The New Digital Age in a New York Times review, saying the book "mirrors State Department institutional taboos and obsessions".
Social network: Fans include Lady Gaga, Oliver Stone and Vivienne Westwood. He once dated - and may still - a member of the Wikileaks legal team, Sarah Harrison.
In his own words: "He [Snowden] is a hero. He has told the people of the world and the US that there is mass unlawful interception of their communications, far beyond anything that happened under Nixon.''
Bruce Fein
Title: Constitutional lawyer
Relationship to Snowden: Lawyer for his father, Lonnie Snowden
Where he can be found: Washington DC
Education: Harvard Law School
Career highlights: Associate deputy attorney general under President Ronald Reagan
Likes: Shakespeare's The Merchant of Venice
Social network: Senior policy adviser to Ron Paul's 2012 presidential campaign
In his own words: "The purpose of engaging me wasn't simply to have his son come back. It was also, 'What can we do to walk away from the precipice of a leviathan state where nothing is private anymore and which operates in the kind of secrecy we associated with China or Russia?'"
Baltasar Garzon
Title: Legal director, Wikileaks
Relationship to Snowden: Declining to serve officially as his lawyer, Garzon has nevertheless helped to shape his plans for the future
Where he can be found: Madrid
Childhood home: Andalusia
Education: Seminary, and later law school
Career highlights: As a judge in his native Spain, Garzon issued a warrant for the arrest of Chile's former leader Gen Augusto Pinochet. In 2012, Garzon was suspended from the judiciary for more than a decade after he was found guilty of abuse of power for ordering illegal wiretapping of lawyers.
Likes: Jean-Paul Sartre
In his own words: "The Wikileaks legal team and I are interested in preserving Mr Snowden's rights and protecting him as a person."
Sarah Harrison
Title: Member, Wikileaks legal team
Relationship to Snowden: Provides advice on where to seek asylum
Where she can be found: The transit zone of Sheremetyevo Airport
Education: Queen Mary, University of London
Career highlights: Former journalism intern and researcher. Started working for Wikileaks in 2010.
Likes: Wikileaks' Syria Files, according to a presentation she gave at the Frontline Club in London in July 2012
Social network: Hangs out with Assange - and paid £3,500 (about $5,200) for his bail before he hid in the Ecuadoran embassy
Michael Ratner
Title: Lawyer for Julian Assange and Wikileaks
Where he can be found: New York
Education: Columbia Law School
Career highlights: President emeritus for Center for Constitutional Rights, which has assisted in the cases of Guantanamo detainees and sued Bush administration officials over interrogation policies
Likes: Alexandre Dumas' The Count of Monte Cristo, which is about "a man who was jailed for no reason and went out and got revenge", Ratner told a New York Times reporter
Social network: Daniel Ellsberg, who disclosed the Pentagon Papers, and the late William Kunstler, a lawyer who represented 1960s radicals such as Jerry Rubin, Tom Hayden and Abbie Hoffman
In his own words (about the prosecution of Pte First Class Bradley Manning): "It's ironic in a trial that is about the government keeping secrets that they aren't providing documents that are not classified and should be public."
These legal experts and activists are not the only ones who are trying to help Snowden. He has also received an outpouring of support from people around the world.
One supporter, Anna Chapman, the spy who was caught in the US and sent back to Russia, expressed her admiration on Twitter.
"Snowden, will you marry me?" she wrote.