What is your future of news?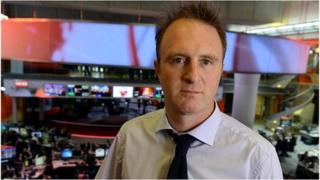 The BBC's director of news and current affairs, James Harding, has launched his Future of News report. We want you to join the discussion.
The internet is changing the way we get our news and how we interact with it. So how might journalists deal with the wealth of information and distinguish the good from the bad?
In this digital age where information inequality is growing, the news industry has to rethink the way it can keep everyone informed. How will journalism help you to meet your goals, improve your life and help your community?
A selection of your comments has been published here.
What will news look like in 10 years? As a news consumer what do you want to see happen to the news industry? Please email your views to haveyoursay@bbc.co.uk.
More in depth coverage on the Future of News.