Nine ways to beat the toilet shortage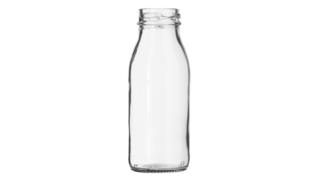 Hundreds of public toilets are closing around the UK, so we asked for your suggestions on how to overcome the problem.
A freedom-of-information request by the BBC revealed that at least 1,782 public toilets have closed in the past decade, with some councils now offering none.
When the need to go becomes overwhelming, what can you do? Here are tips from nine readers to help you in your hour of need.
I carry a wide-necked bottle in my car and one in a rucksack if I go away from the car. Discreet use passes unnoticed. Eric, Worcestershire
There's not many shops that will allow even a small child to use their facilities. Many times I've had to leave in the middle of a shop and help my child to wee around the corner. It's very frustrating and a little embarrassing, but when a child needs to go, they must go. It's not just shopping that is made difficult. Kim, South Wales
I remember this bring discussed when Charles and Diana married and when thousands of people were on the streets of London - something along the lines of needing to shout "pain, pain, pain" and then it was ok to do it (discreetly, I suspect) in the street. Roger, Sussex
I always have a last pee before leaving home. If I am out for a long time then I pop into a pub. Nobody knows you are not a customer, especially if there are people drinking outside. Public toilets have been around for thousands of years - the emperor Vespasian was the first to charge for this service, stating it is not only urine, it is gold. Len, Worcestershire
We're fortunate to have quite a few public toilets open in the daytime hours. However, after 5pm and on the beach with my dogs I have been known to face eastwards and wee in the sea. Nobody can see that I wee when Holland-wards I'm pointing, except perhaps a far out trawler full of fish ready to meet their chips. Will, East Yorkshire
I use a two-pint empty milk container which I carefully cut the top off. This is kept in the boot of my car, along with a small hand towel to provide a cover to prevent any embarrassment. I then stand behind my car and pretend to look for something in the boot. When finished the pee can be emptied down a drain or used to encourage grass growth. I have used this method for many years and even give my friends a gift of a bottle as a "wee present". Brian, Cheshire
I have two children. My youngest has ASD (autism spectrum disorder) so when he needs to go, it is at that point. But when I am out I try to take them to shops that do have toilets so I can make sure that they are both able to go while we are out. Helen, Cambridgeshire
I worked as a meter reader for 10 years and found betting shops and pubs very helpful. I never asked customers. Gordon, Fife
We holidayed in Andalusia last year. There were no public toilets - but every bar and restaurant was legally obliged to provide toilets free of charge to customers and non-customers - and they were pristine. Problem solved. Although there was no expectation to buy anything, we did feel inclined to. It's the 21st Century - time to introduce the same in the UK. If every outlet provides this, no single outlet will be inundated with non-customers using their facilities. Trevor, County Down
Subscribe to the BBC News Magazine's email newsletter to get articles sent to your inbox.